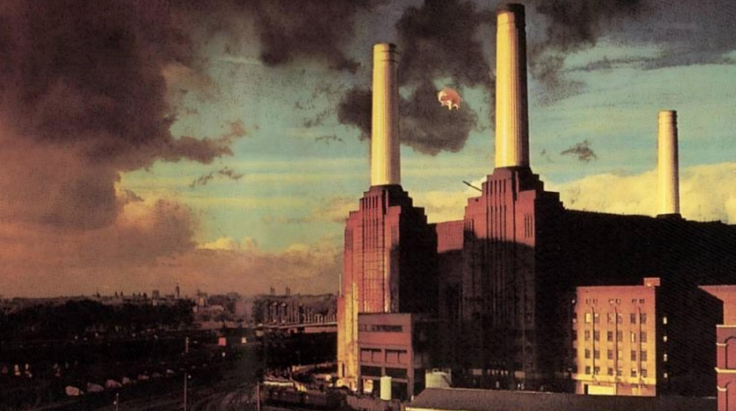 An inflatable pig that caused chaos at Heathrow airport and was used on the cover of a Pink Floyd album, has been withdrawn from auction. Algie the pig was listed in the catalogue of an inflatable pop memorabilia sale in September, but was withdrawn from sale by auctioneers Durrants after the rock band decided to rehome him.
The iconic inflatable, which was featured on the cover of Pink Floyd's 1977 album Animals, broke free of its moorings over London's Battersea Power Station during the cover shoot and was swept away by the wind, causing havoc at Heathrow airport when it was spotted by airline pilots at a height of thirty thousand feet. Flights were cancelled as Algie travelled through the flight path before finally coming to land in a field in Kent several hours later.
Even though Algie may not be for sale anymore, eager collectors of Pink Floyd memorabilia can still snap up the second version of the pig, which was made in 1987 after Roger Waters left the band, at the Durrants online auction, which runs from 5 September to 15 September and includes items used by Queen, ACDC and the Rolling Stones.
Robin Harries, of Air Artists in Halesworth, Suffolk, where Algie had been stored for years, said: "I made the new pig and I thought I'm not going to throw the old one away, even though it's been condemned, so I just kept it ever since.
"The auctioneers rather jumped the gun with the list I provided them and publicised the fact the Pink Floyd pig might be one of the lots. I thought I should offer it back to Pink Floyd and they do want to welcome it home again."
Harries added that Algie has a "big split" but could be repaired and displayed. "There's often lots of talk of a Pink Floyd exhibition," he said. "Maybe this will be a spur for it to happen."