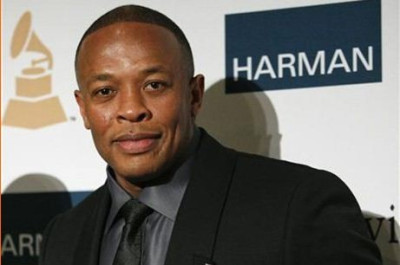 Veteran hip-hop artist Andre Romelle Young, known by his stage name of Dr. Dre, topped Forbes' list of the 25 highest-paid musicians in 2012. The 47-year-old Californian made $110m (approximately £68.5m), primarily from his headphones venture, Beats.
Legendary British musicians Roger Waters of Pink Floyd and Sir Elton John took second and third, with earnings of $88m (approximately £54.8m) and $80m (approximately £49.8m) respectively. Their earnings were boosted by revenue from the former's live tours and the latter's animated film Gnomeo and Juliet, which made $200m (approximately £124.6m) at the box office.
Irish band U2 came fourth, earning $78m (approximately £48.6m) and another British entry in the list, rock band Take That, were fifth, with $69m (approximately £43m) in earnings; their reunion tour grossed $61m (approximately £38m) from London's Wembley Stadium date alone.
Canadian teenage pop star Justin Bieber is the youngest entry on the list, tied for 10th with Toby Keith. Both musicians took $55m (approximately £34.2m) home last year. The former's earnings included revenue from his growing venture capital firm.
"I do calls every week with my business manager and my lawyer," Bieber told Forbes as part of a cover story , "Each week I'm learning something about my business and what I need to know for my career."
Beyonce Knowles and her husband, rapper Jay-Z, came at 18th and 20th, respectively, with earnings of $40m (£24.9m) and $38m (£23.6m). Other musicians who made it to the list included Rihanna, Lady Gaga, the Foo Fighters and Katy Perry.
Forbes compiles its annual highest-paid musicians list by estimating artists' earnings from music sales, live shows, endorsements and merchandising. Totals are calculated from May 2011 through May 2012. And for more information on the list, click here.
Click Start to view a slideshow of Forbes' highest paid musicians of 2012