'I'd rather have died than leave Ebola frontline': The heroic struggle of Katie Meyler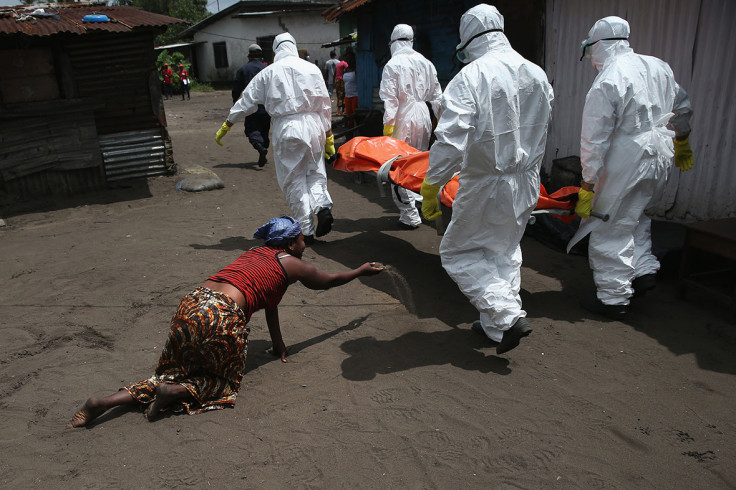 "It's crazy," says Katie Meyler when we ask how it feels to be named one of Time Magazine's People of the Year, joining an elite group which includes Franklin D Roosevelt, John F Kennedy and the Pope. "But crazy in a great way."
Katie uses the word "crazy" a lot during our interview. It's understandable really, given what she went through in 2014. Her experience last year would fit anyone's definition of the word crazy, and unfortunately little of it was great.
Katie began 2014 helping girls in Monrovia get an education, a commendable vocation in itself. But over the course of the year her mission changed unimaginably; caught in the middle of Liberia's Ebola epidemic, she was forced to confront situations no human being should be forced to endure, trying to provide some semblance of structure in a country which had descended into chaos and hysteria.
Remarkably, Katie is still not done. She plans to go back to Liberia, and help the girls who have lived through Ebola get into school. She describes Monrovia as her home, and intends to use her new-found fame to pursue her education dream – even though Ebola has yet to be fully beaten, and the horrors Katie has witnessed will stay with her forever.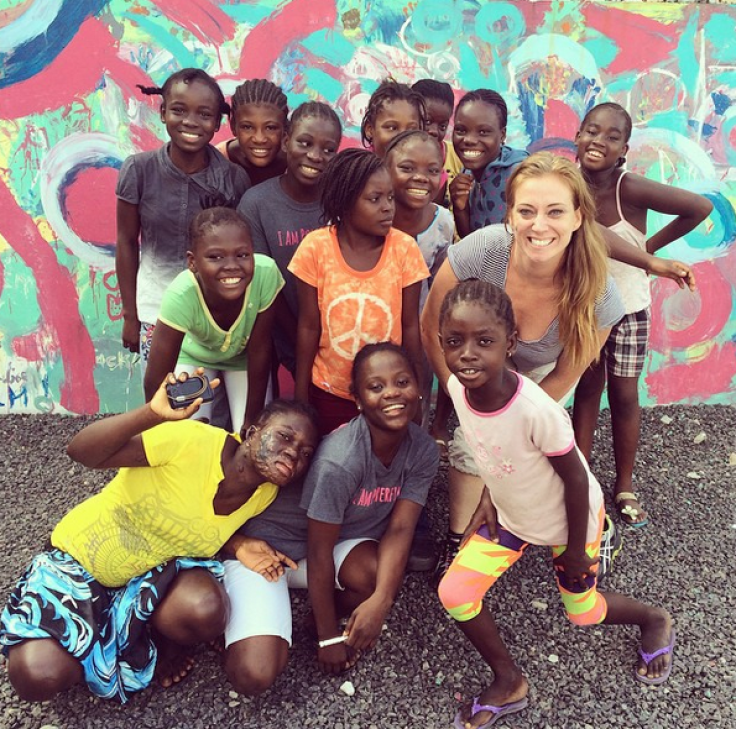 'We don't know what to do, but no-one else did either'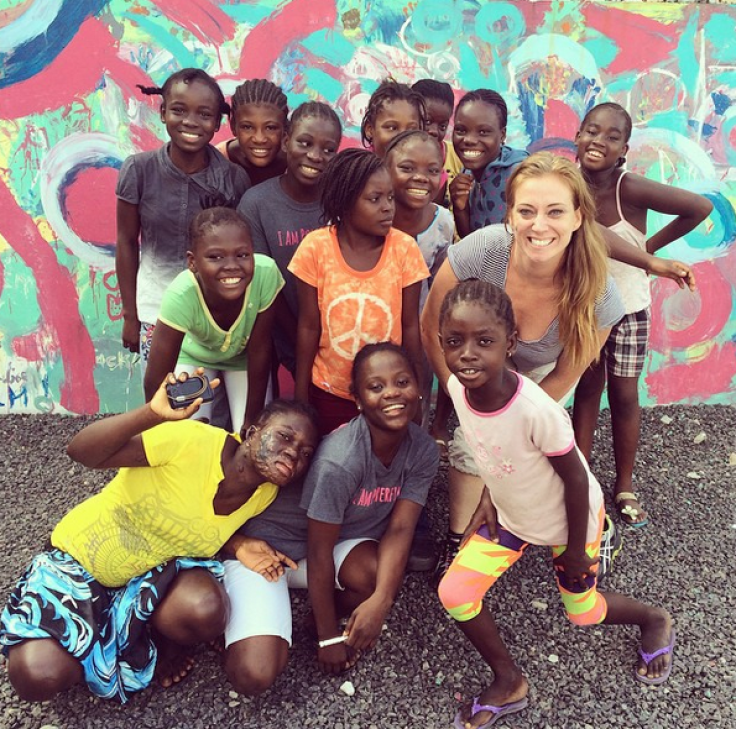 Katie founded her NGO, More Than Me, to run an academy for girls in Monrovia's West Point slum. However, when Ebola started spreading in Liberia, Katie decided she had to act.
Last August, she was back home fundraising in New Jersey when she saw a report of riots in West Point, sparked by the Ebola panic, and booked herself on the next flight to Monrovia. She didn't have a medical background, but it seemed she was as well-qualified as anyone.
"We were thinking 'we're not medical doctors nor a health organisation, we don't know what to do', Katie recalls. "But we noticed that no-one else knew what to do and if we didn't do something, then all of our students could die."
More Than Me staff began by making sure that the girls in their school, and their families, had buckets and chlorine to encourage personal hygiene, which can prevent people from contracting Ebola. However, they soon understood this was not enough.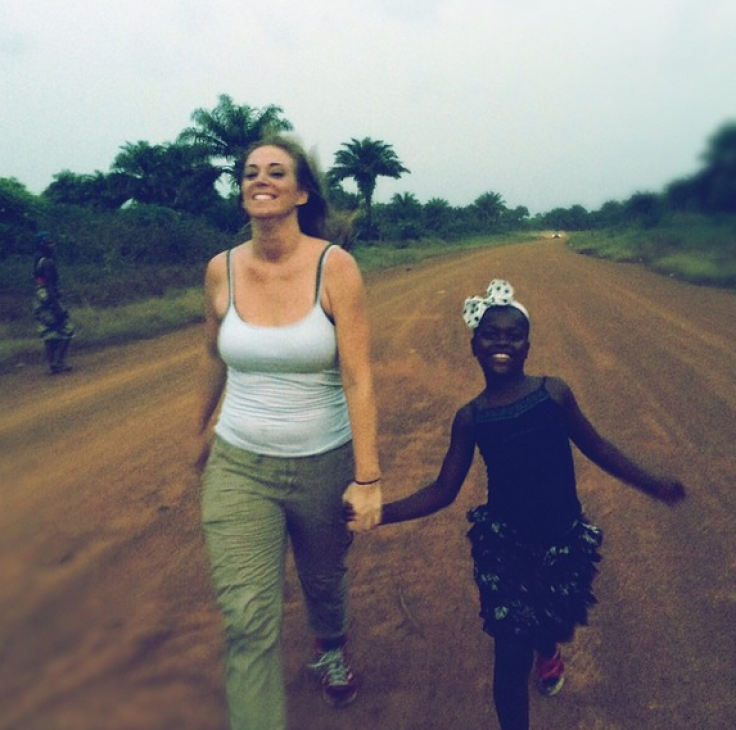 Katie has been living in Liberia on and off for nine years
Instagram - Katie Meyler
"We met with every major community leader, the elders, the women's groups, the religious groups and they told us that when there's a sick person they call an ambulance, but it takes four days to arrive," Katie explains.
"So the first thing we did was to get an ambulance, which cost $55,000, thanks to the donation of Jim Greenbaum, from the Greenbaum Foundation. And then the community decided who should be the drivers, who should be the attendants, who should make sure they were trained.
"I was making sure they were following every single procedure because we were also getting a lot of criticism. I could hear gossip such as: 'What is this school doing, are they going to kill people?'
"I knew if anyone got sick we would be in a lot of trouble, but thankfully nobody got sick."
In fact, Katie and her team managed to keep their entire school unaffected, which brought More Than Me credibility and acclaim. Soon her area of activity was widening.
Donations thanks to social media
Donors around the world poured more than $400,000 (£264,745) into More Than Me's coffers, and Katie's team used the money to provide adequate equipment for groups of local people to go house to house, looking for Ebola patients, and pay their salaries.
"Women and girls looking for sick people were wearing flip flops and this is very dangerous" Katie says. "And they weren't getting paid on time by the government. We were able to pay them on time."
Soon Katie was overseeing a huge network of aid workers, all on the More Than Me payroll.
"There were months where we were paying salaries for 600 people. We got them boots and everything they needed, so they felt cared for and protected and that someone was paying attention to them."
Katie says that social media, notably her photo blog, played a huge part in raising awareness and providing additional funds.
"I know that it sounds crazy, but I founded More Than Me through MySpace, built the school through Facebook and we helped end Ebola through Instagram. My blog was connected to my Instagram so I was just instagramming what I saw, and then it blew up. I now have over 90,000 followers on there and a lot of them are media, so it definitely helps getting the word out."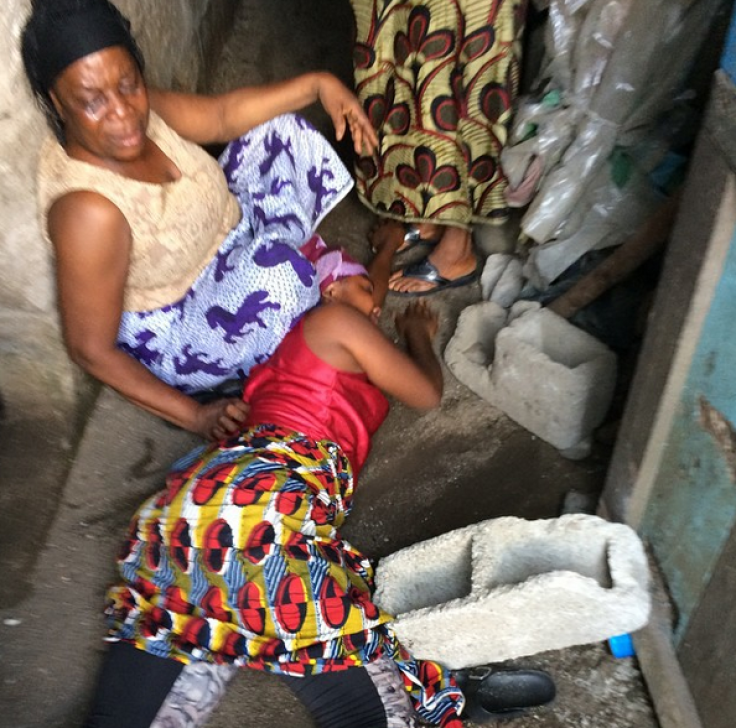 The grieving mother of Sarah, a child who died of Ebola in West Point, Monrovia
Katie Meyler/Instagram
'The most horrific experience of my entire life'
Inevitably, Katie's work on the frontline led to a number of harrowing experiences. When asked to describe the scenes which remain uppermost in her mind, she says: "I have a few images that are locked in my mind for the rest of my life.
"One of them is a picture of Redemption hospital, which became an overflow centre because there was no space at the treatment unit. I didn't want our ambulance to bring people there, but we had no choice. That place got so full that people were just outside, dying.
"I met this boy who was about eight years old, he could barely talk. His name was Charlie. His pants were down because of the diarrhoea. I just sang to him while he was dying. It was the most horrific experience of my entire life.
"He then went into the Redemption hospital, so I put on the protective gear and went inside, where there was a mix of vomit, faeces, blood and bleach. I was sloshing my feet through this, singing to people while I gave them ice cream.
"I don't just want to sing to people when they're dying, but if that's all I can do then that's all I can do. People need more than doctors."
Understandably, Katie also feared for her own life. But, typically, her fears centred on other people, and she never considered abandoning the fight.
"When you think you can die, it's like your whole life flashes before your eyes. I was thinking a lot about my family. I felt emotionally attached to these children and I was scared that my death could impact negatively the image of the organisation."
"I was definitely afraid, but it would not have been easier for me to go back to the States. I would have rather died, as I would have not been able to live with myself knowing that I could have done something. "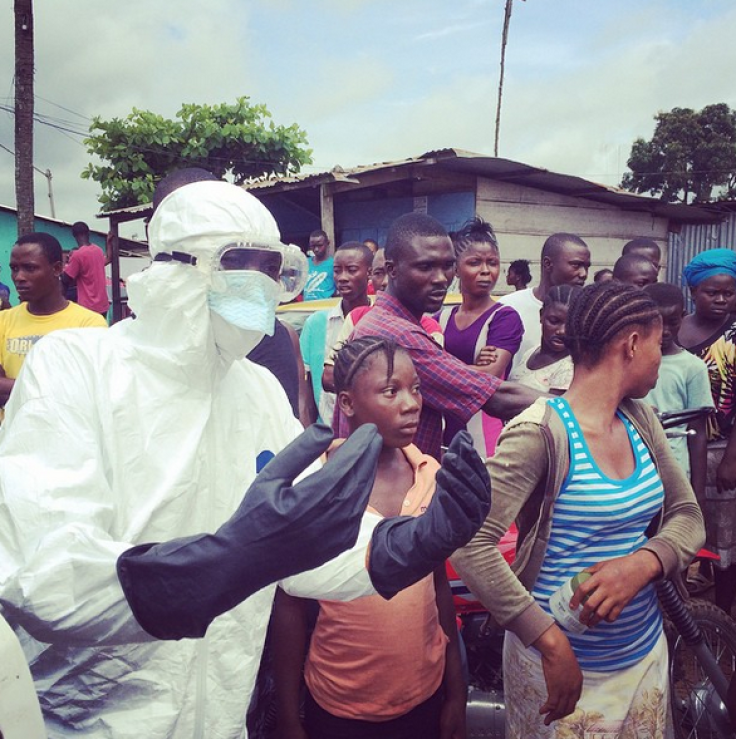 'The whole situation has improved - it feels under control'
Katie finally left Monrovia in December, by which time, she says, the situation had improved significantly. Although Ebola sufferers were initially discriminated against in the community, now their position has improved.
"Now people are less afraid" she says. "Everyone pretty much knows someone who died of Ebola. The whole situation feels like it's under control, there are organisations that went there to help."
After such a traumatic period, most people would have taken a holiday which involved doing as little as possible. Yet, typically, Katie went to South America and climbed Machu Picchu. Then she returned to the US and a blizzard of media requests, following the encomium from Time Magazine.
Yet she is not content to bask in the glory of what she has achieved. She is already working on how to use "the Ebola infrastructure" to promote girls' education and end injustice, starting in West Point.
In February she will return to Monrovia, where her NGO is opening a school for people who have been affected by Ebola. The children will have their scholarships paid, a gesture which will cost $250 per child.
"The people I met in Liberia are people who have won my heart," Katie says. "Some are forgetting that there are people left behind who needed assistance before this outbreak.
"The emergency is of course about Ebola, but what happened before Ebola is scarier than the disease, and when it is happening after Ebola, it's even scarier. There's going to be something else in the future, maybe a war, or maybe another type of virus. We need to build capacity and infrastructures to help people.
"I always say courage is not the absence of fear, but the ability to act in spite of it. That's been leading me from day one."
IBTimes is making regular donations to Katie's NGO More Than Me. You can donate too by clicking here.
© Copyright IBTimes 2023. All rights reserved.