Igor Strelkov Claims Responsibility for Ukrainian Ships Attack in Azov Sea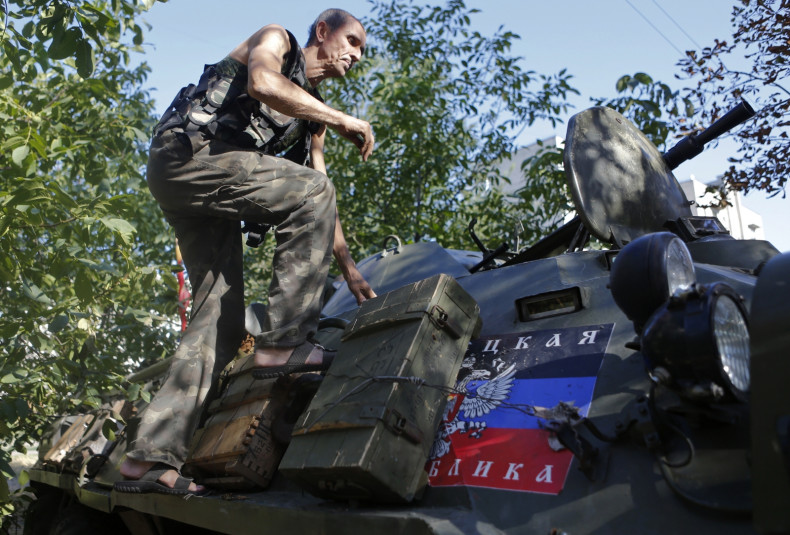 Russian separatist leader Igor 'Strelkov' Girkin has claimed responsibility for targeting two Ukrainian ships in the Sea of Azov off the coast of Mariupol.
In his social media VKontakte account, the Russian equivalent to Facebook, Strelkov said that "the militia have dealt the enemy their first naval defeat".
Ukrainian military spokesman Andriy Lysenko said that an emergency operation was under way to rescue crew members of one ship.
He said the vessel was a naval cutter but did not elaborate further on how many people were onboard. According to Strelkov, artillery strikes were responsible for the damage done to the ships.
However, a video that emerged on YouTube of the incident seemed to show that the ships have been targeted from airplanes rather than from ground forces. In the footage, aircraft could be spotted moving from right to left, followed by an explosion, as reported by Interpreter website. "An airstrike would directly implicate the Russian military, and would be the first direct evidence of a Russian airstrike against the Ukrainian military," it suggested.
In a fresh news conference, Lysenko confirmed that missiles from the shore hit the two Ukrainian coast guard cutters and that one ship sank while the other one was heavily damaged. He said that radar in the ships did not detect any aircraft in the area.
The incident came after Russian president Vladimir Putin urged Ukraine to enter dialogue on "statehood" for the south-east regions of Ukraine. He told state television that talks between Kiev and pro-Russian rebels in the east should start as soon as possible on "the political organisation of society and statehood". Putin's spokesman Dmitry Peskov later clarified that Putin was referring to "inclusive negotiations inside Ukraine" that does not include giving exclusive status to the region.
Pro-Russian separatists have attempted to open a second front in Novoazovsk, a border area on the port on the Sea of Azov.