"If he is the perpetrator of the attack, let him assume his responsibilities and I'll renounce him before God," the mother of Berlin attack suspect Anis Amri said from their home town Oueslatia in Tunisia.
Nour El Houda Hassani reportedly insisted that she wants the truth to be revealed about her son and if found not guilty, "I want my son's rights to be restored", she said.
A massive manhunt has been launched to track down Amri, 24, whose fingerprints have been found on the truck that mowed down 12 people in the busy Christmas market in Berlin on 19 December. Dozens of people were injured in the attack claimed by Islamic State (Isis), who said the perpetrator was one of their soldiers.
However, Amri's mother said she saw no signs of radicalisation in her son that could have prompted him to carry out the attack. He played Tunisian music and "asked about ordinary family news, and showed us meals he was preparing", she said about their recent conversations over the phone.
"Either someone stole his papers and left them under the [truck's] seat so that he would be incriminated, or they want to show that it's this dog of the Islamic State group at the origin of this attack," The Guardian quoted her as saying.
It was reported earlier in the week that Amri's father revealed his school-dropout son had been a "violent, drug-taking adolescent". The mother confirmed the same saying he dropped out of school in eighth grade and got into drinking since then. He was also involved in petty thefts and was convicted of stealing a truck in Tunisia, the mother added.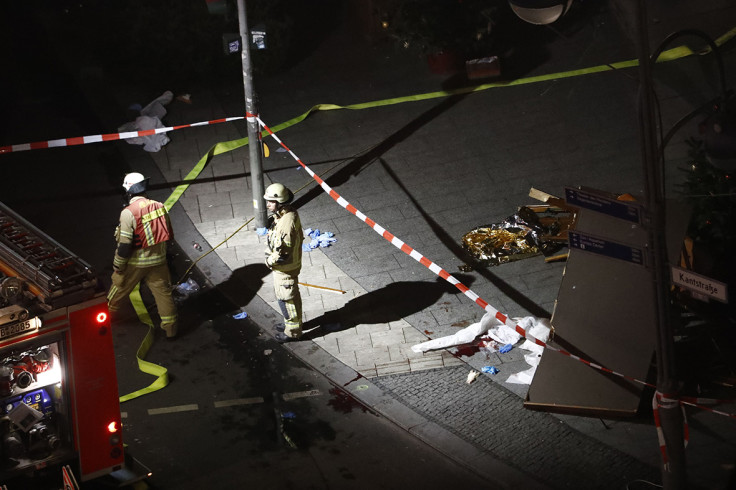 With regard to his migration to Europe, Hassani said: "His father and I are disabled. So he was forced to steal to emigrate and get ... goods that young people dream of."
However, when in Italy, he was found guilty of burning down a migrant centre in Italy, she said, adding that during his jail term, he managed to get small jobs, earned money and sent some home. Hassani also revealed that Amri was regarded as a problematic inmate by Italian authorities and had to be moved to six different Sicilian prisons after complaints he bullied other prisoners and sparked rebellions.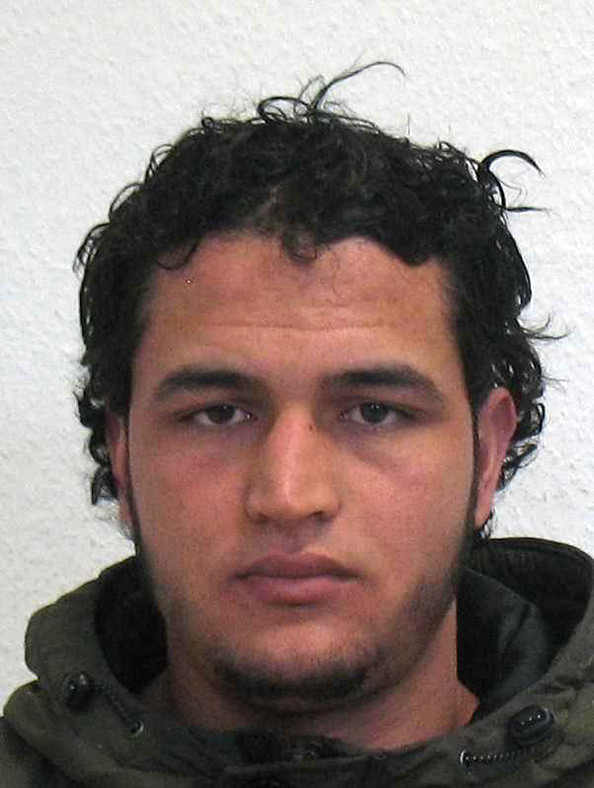 After getting out of prison, "he called us to say that he could not find work, and he was leaving for another country," his mother said. He tried his fate in Switzerland, but failed, so he went to Germany next, she added.
Amri had left the Tunisian town — one of the poorest in the country with a high rate of youth unemployment — in 2011 with hopes of a better life, but the recent incident has left his family distraught. They are waiting to find the truth about their child, the publication reported.
One of Amri's brothers asked him to surrender, while his sister expressed shock over his alleged involvement. "Whether he did it or not, I ask him to report to the police," Abdelkader Amri, said, adding: "We are worried. We have no information about his location."
While neighbours are surprised that Amri is now the most wanted man in Europe, they are aware of the threats of radicalism, which has led to the loss of several young lives in their town and elsewhere in Africa.