Indonesian police have shot dead three suspected militants after they reportedly opened fire at security forces during a raid on a house on the outskirts of the capital Jakarta on Wednesday (21 December). The alleged terrorists also reportedly threw a bomb at officials but it did not explode.
It is reported to be the second time in less than two weeks that Indonesian authorities have foiled a terror plot in the city. Police said they uncovered the recent plot while interrogating more than a dozen suspects they had arrested recently.
Reports suggested that the slain militants were planning to stage attacks on Christmas Day or New Year's Eve in the world's largest Muslim populated country. They were to stab police officers to attract a crowd and then detonate a "large, homemade" bomb, Jakarta police chief Mochamad Iriawan said.
A residential neighbourhood where the men were living has been evacuated after five bombs were found on Wednesday in their house and the anti-bomb squad managed to defuse three of them so far, he added.
The bombs were described as low explosive devices made of potassium nitrate.
"During the raid, we tried to be careful but they threw something from inside the house and it was a bomb but it did not explode. Then they fired from inside," Reuters cited national police spokesman Rikwanto, as saying. He goes by a single name like many Indonesians.
Local media footage showed a bomb squad officer wearing a blast-resistant suit entering the house where the men were hiding, while locals witnessed it from behind a police barricade.
"Inside the house we found a bigger bomb and now we are investigating it to try to detonate it," Rikwanto said, adding that one of the suspects was captured alive.
Indonesia has carried out similar crackdowns on Islamic militants since the deadly bombings in Bali killed 202 people in 2002. However, police said the past several years have seen a lot of militants pledging allegiance to the Islamic State (Isis) group.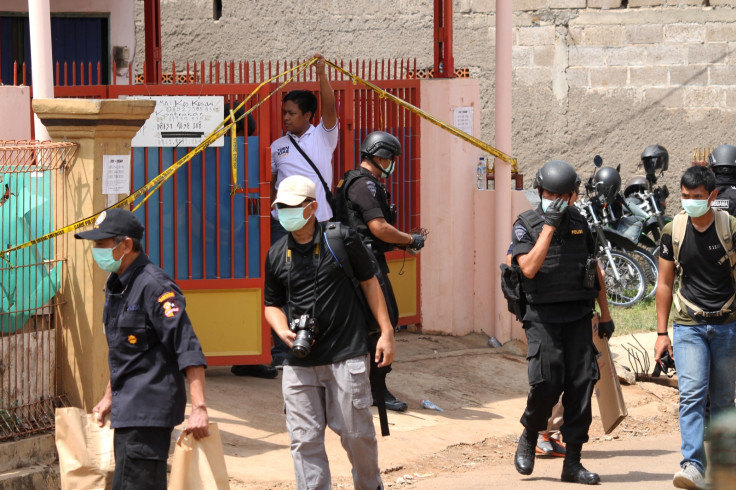 Ayi Supardan, a senior police official from South Tangerang, said after initial interrogation of the arrested suspect, he learnt that the militants planned to use larger bombs believed to be more powerful than those used in the 2002 Bali bombings.
However, it is thought that the militants had no specific targets. The terrorists were reportedly planning to use a woman as a suicide bomber. It has emerged that the militants were receiving instructions and money from Bahrun Naim, an Indonesian militant who is known to be fighting with the IS group in Syria.