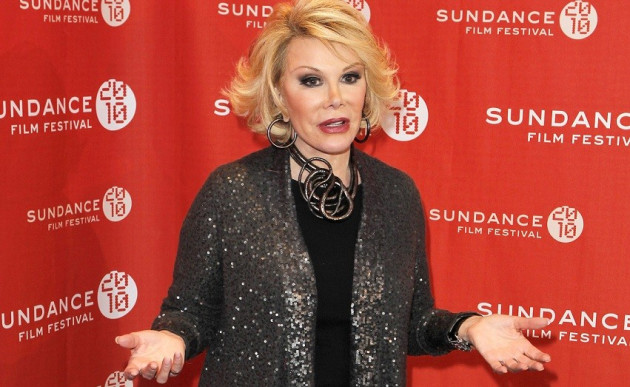 American comedian Joan Rivers has been quizzed by UK Border Agency police on a fishing boat - because they thought she was an illegal immigrant.
Rivers, 79, was shooting a series for American TV when the police made their unscheduled appearance on her show.
They moved in after spotting two suspicious fishing trawlers just off the coast in Faversham, Kent. The location is a favourite drop-off point for people smugglers, who help migrants to get into Britain by sidestepping the law.
The UK Border Agency boarded the boats and quizzed Rivers for several minutes on suspicion of trying to enter the country illegally.
Also questioned were her daughter, Melissa, and the film crew, according to the Daily Mirror.
Rivers made light of the mix-up, declaring she had hoped to be clapped in handcuffs by the Border force.
"Even though we were innocent I am so sorry they didn't arrest us. I love Englishmen and they were very cute," she said.
Rivers was in the area filming after being invited there by her friend the Countess Sondes, who owns the huge Lee Court Estate in Kent.