The US Fish and Wildlife Service (USFWS) has announced that it will destroy more than one ton of confiscated elephant ivory in New York's Times Square.
The move was greeted by animal protection group the World Wildlife Fund.
Its senior vice president of wildlife conservation, Ginnette Hemley, said: "The US government is using one of the world's most iconic public squares to say loud and clear that the illegal ivory trade must be annihilated.
"We are honoured to again join the US government and other partners in publicly condemning elephant poaching and ivory trafficking."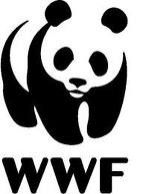 However, Hemley added that there was more to be done. "Legal sale of ivory continues in the US, providing an opening for illegal, freshly poached ivory to enter the country," she said. "The fact that the US has another ton of confiscated ivory to destroy so soon after it crushed a six-ton stockpile in 2013 offers a glimpse into just how significant the US illegal ivory market is."
Hemley urged the US to act "urgently to end commercial sale of ivory and enact federal ivory regulations that have been languishing in review for more than a year. It is critical that we ensure that US trade is no longer contributing to the mass slaughter of wild elephants.
"Africa finds itself in the midst of an unprecedented poaching crisis, with as many as 30,000 elephants being killed for their ivory each year. Ivory trade is not only robbing Africa of its elephants, it also threatens the lives and livelihoods of local communities.
This illicit trade is also funding terrorist organisations, undermining US national security and the security of the region."