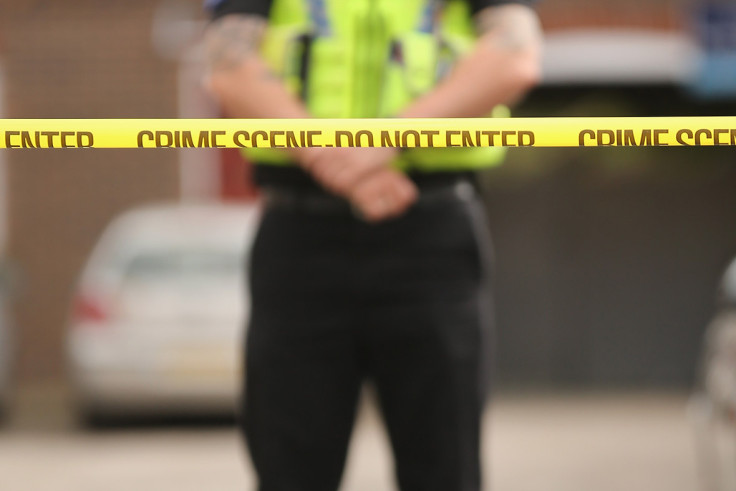 An Illinois man accused of luring an eight-year-old girl to her death was arrested and charged with first-degree murder and predatory sexual assault by the Illinois State Police on Sunday (27 November). Sabrina Stauffenberg's body was discovered on Wednesday (23 November) in Only, Illinois behind a vinegar plant.
Glen Ramey, 53, was arrested around 2.30am CST (8.30am GMT) and is being held at the Richland County Jail pending formal arraignment, the Belleville News-Democrat reported. No additional details about Ramey or his arrest were released by Illinois State Police.
According to the News-Democrat, the young victim disappeared on Wednesday evening as she was waiting on the porch of her home for a church bus.
Her body was later found behind a building on the south side of Only and ruled a homicide. The Southern Illinois Child Death Task Force was activated to investigate Sabrina's death.
Denise Haley, a friend of Sabrina's family and a neighbour, told the News-Democrat that Ramey was dating Sabrina's relative. Haley added that Ramey was known to have had mental health issues.
"We're just glad that they caught the real killer, and now this family can mourn the loss of this beautiful child," Haley said. "We also want to thank all law enforcement involved."
Haley launched a GoFundMe page to raise money for burial expenses for Sabrina's family, The Chicago Tribune reported. The crowdfunding page has already reached and surpassed its goal of $5,000 (£3,999).
Sabrina was a third grade student at Richland County Elementary School. "She loved to play outside. She just learned how to ride a bike, so she loved riding her bike. She loved animals," Haley said on Wednesday. "She was just a very loving little girl. She trusted everybody."
Searchers found the girl's body by locating her cell phone, the News-Democrat reported.
Court records in Richland County reveal that Ramey was charged with battery in August 2016 and named as a defendant in several orders of protection filed by women in 2014 and this year. Ramey is also the plaintiff in three orders of protection filed in 2014. He is not currently listed in the state's sex offender registry.