Reality show I'm A Celebrity... Get Me Out Of Here! is about to get a whole lot more... reality, as three veterans of the genre prepare to join the show in tonight's (16 November's) episode. Former Geordie Shore star Vicky Pattison, The Only Way Is Essex hothead Ferne McCann and Made In Chelsea lothario Spencer Matthews will all be joining the camp later, ITV have revealed.
"The original line-up had a bit of everything but there were not many youngsters and these extra stars guarantee more young viewers – as well as increasing the prospect of flirting and fighting in camp," a studio source explained to The Mirror.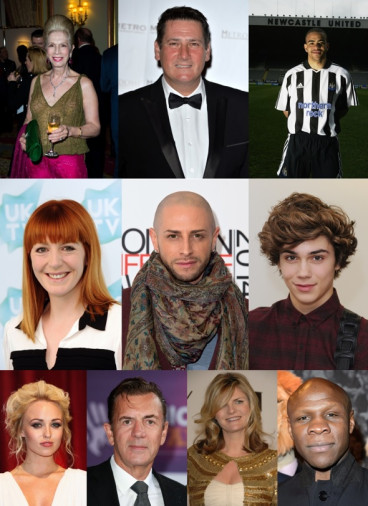 "Spencer is a ladies' man who will try to charm every female in camp. Throw in two more single girls alongside George Shelley and Jorgie Porter and you have a melting pot of young people looking for love. It should make for great viewing."
Whilst ITV may be hoping for romance in the outback, rows seem more likely given the trio's history with each other and the long-reported rivalry between the shows they stem from.
"I've met Spencer Matthews on a number of occasions and he's always been the same – really rude. He's been bit of an a*** really. Just like offish and rude and not very friendly," McCann stated last month, when asked in an interview who her least favourite celebrity was.
"I think initially, honesty and modesty are two qualities that go a long way. The biggest turn-off is obnoxious people. Also, people who over-do it with the make-up and hair extensions," admitted Matthews way back in 2012. "I'm a natural beauty person rather than fake-tan and loads of slap."
Meanwhile, as the three new faces gear up to head into the Australian wilderness, the existing contestants may have to be evacuated from camp due to adverse weather conditions. According to the Daily Mail, hailstones, heavy rain and flooding are making production of the show very difficult, leaving editors to weigh up their options.
"The bad weather knocked out the edit and made life very difficult for the contestants," a production assistant told the publication. "They have only just got into the jungle and things are already very tough. It is the worst possible start if you are a celeb who may struggle to cope with the jungle in the sunshine. Things got a lot worse very quickly.
Tom Gould, the show's executive producer, added: "It has been scary, even for some of the crew. Trying to film when there is no break in the weather at all, can be really tough. When it's wet all the time the celebrities spend a lot of time around the campfire. It gets cold and uncomfortable. There are contingency plans."
For more entertainment news follow A-List on Twitter @Alistinsider