Master Of None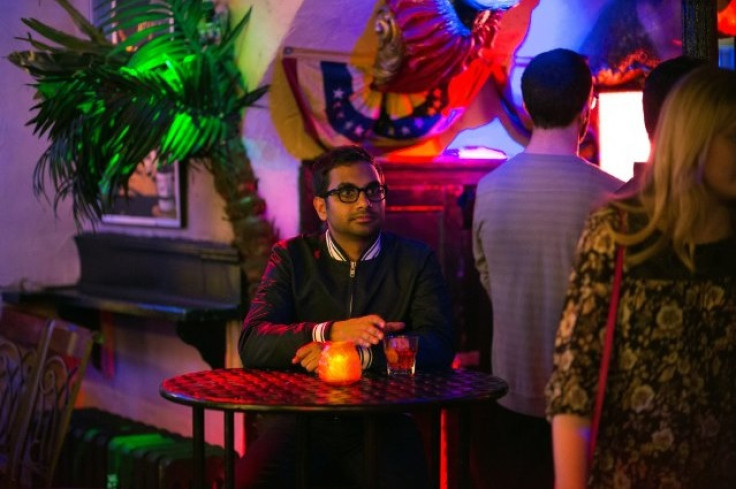 Parks And Recreation star Aziz Ansari writes and stars in Netflix's new original comedy Master Of None, which centres around Dev, a 30-year-old actor living in New York as he juggles both his professional and personal life. Each episode explores Dev's everyday dilemmas, depicting anything from him going on dates to choosing what to eat at any specific moment.
Fans of the kind of deadpan humour seen in the likes of Unbreakable Kimmy Schmidt or It's Always Sunny In Philadelphia are bound to enjoy this. All 10 episodes were released in their entirety earlier in November and, at 30 minutes a time, the new series is the perfect thing for a weekend binge-watch.
It's been an absolute hit among Ansari's fellow celebrities since it went live too, with Portlandia's Carrie Brownstein, Brooklyn Nine-Nine's Stephanie Beatriz, Scrubs' Zach Braff and even Professor Green showing their love for it on Twitter.
Watch this if you enjoyed: Parks And Recreation, Wet Hot American Summer: First Day Of Camp, The Mindy Project, Unbreakable Kimmy Schmidt.

Available on Netflix UK and US.
The Hunger Games: Mockingjay - Part 1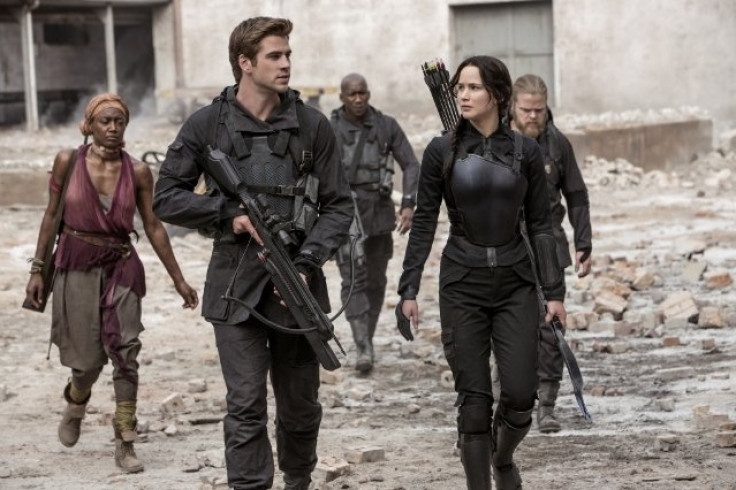 We're all gearing up for the eagerly anticipated release of The Hunger Games: Mockingjay − Part 2 on 19 November and what better way to get ready than by watching its predecessor.
After destroying the Games forever in Catching Fire, Katniss (Jennifer Lawrence) is taken to District 13, where she becomes a somewhat reluctant, puppet-like representative of a District-wide uprising against President Snow. Under the leadership of rebellion chief President Coin (Julianne Moore) and former Gamesmaker Plutarch Heavensbee (Philip Seymour Hoffman), Katniss must fight to save Peeta (Josh Hutcherson) from his capture within the Capitol, as well as leading a nation inspired by her courage to an all-out war.
Being the third film (and the plot taken from the last book), the utilitarian subject hits harder this time round. Knowing the characters a lot more, and understanding the struggles they went through in the previous movies really makes for a surprisingly tough and dark movie where you cannot help but echo the heroes' hatred towards the Capitol yourselves. The film tackles all kinds of subtext, such as poverty, corrupt governments and social class, but in such a clever way that children can still enjoy the drama without being confused, and older viewers can really start to think about the meaning of the films.
Watch this if you enjoyed: The Hunger Games, The Hunger Games: Catching Fire, Divergent, Insurgent, The Maze Runner, X-Men: First Class, In Time.
Available on Netflix UK.
Fargo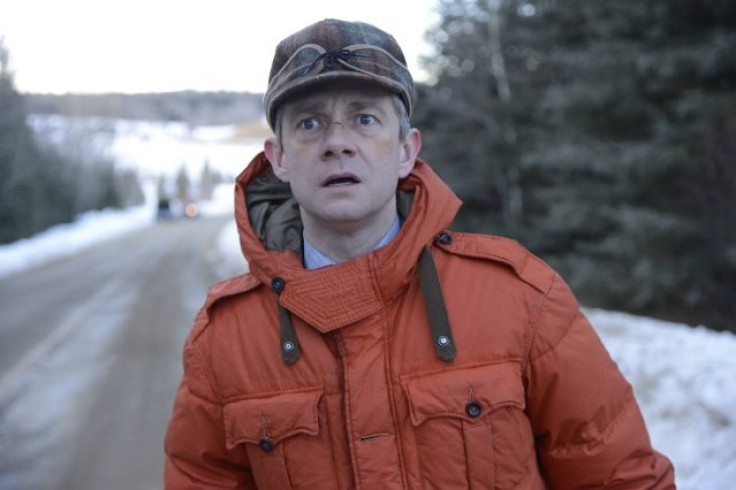 Inspired by the Coen brothers' 1996 film of the same name, Fargo the TV series is set in 2006 and centres around put-upon insurance salesman Lester Nygaard (Martin Freeman) and mysterious contract killer and conman Lorne Malvo (Billy Bob Thornton) who uses malice, violence and deception as his passes through the small town of Bemidji, Minnesota. All the while, Deputy Molly Solverson and Duluth police officer Gus Grimly (Colin Hanks) reluctantly join forces to solve a series of murders they believe may be linked to both Malvo and Nygaard.
It has the perfect level of humour, intrigue and dark violence making watchers desperate to see the new episode after watching one. Every character is charismatic and likeable, meaning you find yourself rooting for not only the good guys but the bad guys too and that makes for a dynamic show.
Season two (also well worth a watch) is airing on Channel 4 but, while it follows the same style and similar setting as the first season, it features a completely different cast with a brand-new storyline set in 1979. Do not be mistaken, though, it is kind of a prequel, so make sure you catch up on Netflix first before you start loading up Channel 4's catch up service, All 4.
Watch this if you enjoyed: Fargo (1996), Sherlock, True Detective, Fortitude, House Of Cards, The Americans, The Affair, The Leftovers, Transparent.
Available on Netflix UK.
The Good Wife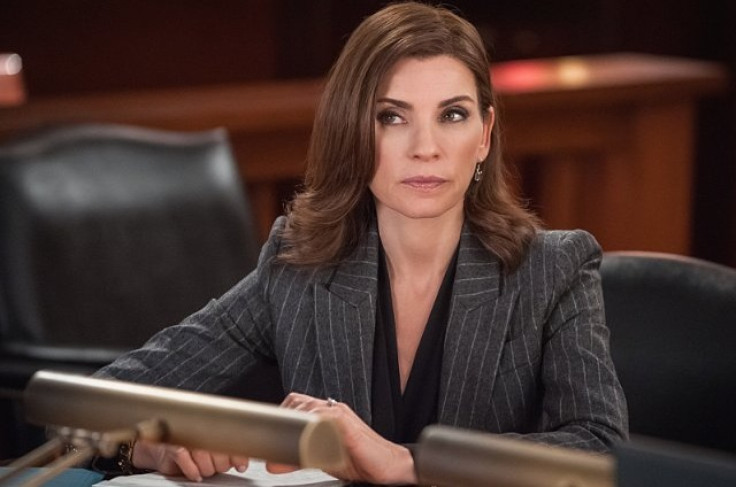 The perfect combination of likeable characters, hints of flirtation/romance and drama, The Good Wife makes for an easy show to get into. While it might be law-based, it is never too hard to follow due to its string of continued storylines and each episode focuses on a different law case.
The draw of the show is undeniably lead actress Julianna Marguiles. Do not get us wrong, the entire support cast, including Christine Baranski and Chris Noth is great, but her strong, intelligent but often vulnerable portrayal of lead Alicia Florrick is very intriguing. The character is a perfectly balanced juxtaposition between a damaged, lost wife and an inspiring businesswoman, adding to the intrigue as to where her storyline will go as she pursues her career while juggling a cheating, ex-convict of a husband.
Watch this if you enjoyed: Scandal, Grey's Anatomy, How To Get Away With Murder, Elementary, Homeland, Criminal Minds, Revenge, The Blacklist.
Available on Netflix UK.
Woody Allen: A Documentary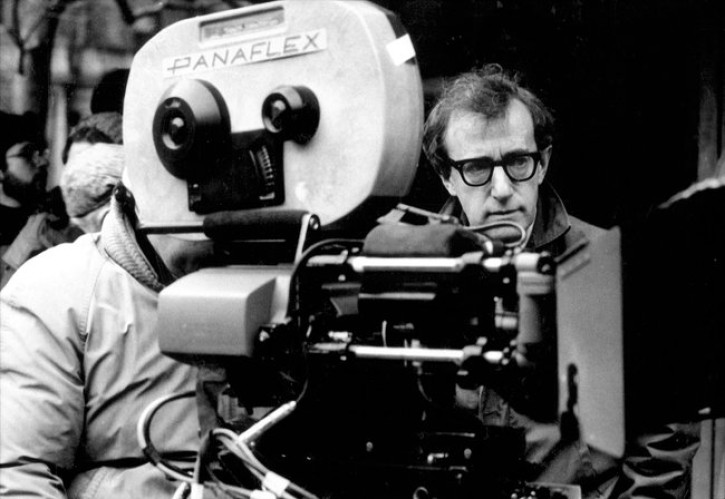 For the very first time, iconic writer, actor and director Woody Allen allowed his life and creative process to be documented on-camera through the eyes and camera of Emmy-winning, Oscar-nominated film-maker Robert Weide. He followed the notoriously private film legend for over a year and a half to create this biographical film.
It highlights key aspects of Allen's career, from his humble beginnings as a TV scribe for Your Show Of Shows' Sid Caesar and as a stand-up comedian and finally his long period as an award-winning writer-director who managed to average releasing one film per year for more than four decades.
It explores all aspects of Allen's work, including his writing, casting, directing, relationships with his actors and his on-set habits. The documentary features insightful interviews with his family and friends, as well as a whole host of famous faces who have worked with Allen in the past, including Josh Brolin, Penélope Cruz, Scarlett Johansson, John Cusack, Larry David and Diane Keaton.
Watch this if you enjoyed: Wild Man Blues, Stardust Memories, Irrational Man, Blue Jasmine, Annie Hall, Magic In The Moonlight, Love And Death.
Available on Netflix US.
For more entertainment news follow A-List on Twitter @Alistinsider