I'm A Celebrity: Kendra Wilkinson Fails to Impress with Poor BushTucker Performance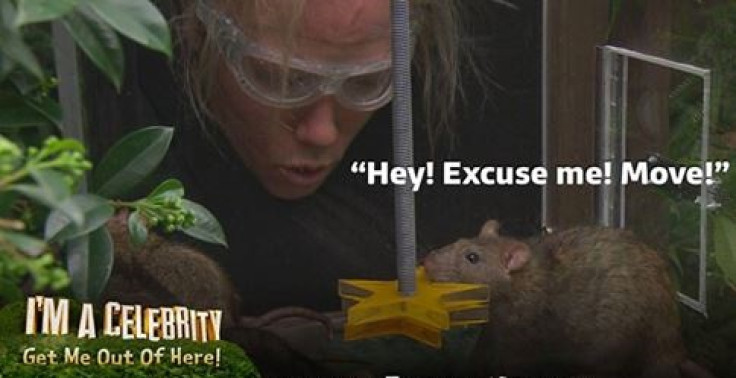 Kendra Wilkinson has seemingly lost favour with the public and her fellow campmates.
The former Playboy girl has been put up for three trials, and barring early success in an eating challenge, has performed abysmally, returning to camp with only one or two stars after each of her trials.
An earlier verbal spat with Edwina Currie didn't help her mood or camp morale as she set off for her fourth trial titled "Grim Gallery."
The bush tucker trial required her to use her tongue to release eight stars from eight boxes containing cockroaches, flies, rats, snakes and scorpions.
"I'm a good licker, that's my speciality right there," she told hosts Ant and Dec,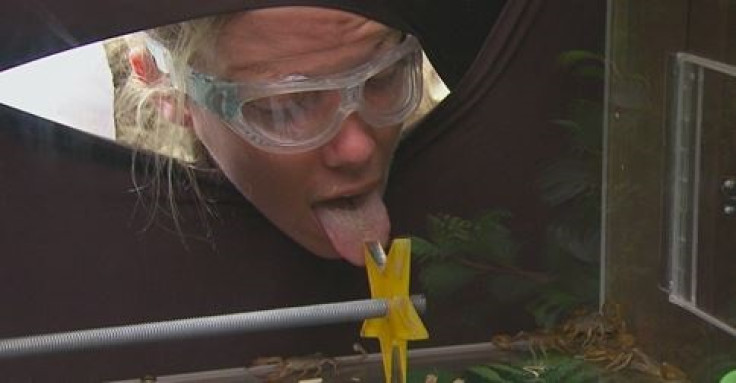 Despite her confidence Wilkinson left the Geordie presenters decidedly unimpressed by her meagre efforts as she squealed and whined through the task, only managing to win one star.
Far from regretting her poor performance, Wilkinson said she was pleased with herself, saying: "I'm not disappointed in myself. I'm actually proud of myself for ever getting my head in there."
Returning to camp, she announced to her fellow campmates: "In my heart, I know I got five, but in reality I got one."
While the campmates tried to remain supportive of her efforts in the face of growing hunger, Carl Fogarty couldn't hide his disappointment. "One? Why did you come back into camp?" he said.
"She came back with one star and it's like hunger, hunger, hunger," said singer Tinchy Stryder.
Really don't get why Kendra keeps getting voted when she ruins all the trails and don't do half them. #imaceleb

— Sara Ronayne (@SaraRonayne) November 26, 2014
Meanwhile, security in the I'm A Celebrity camp has been heightened after two murders occurred close by. The body of a 52-year-old mother-of-two was found in the street of Murwillumbah, a small town just ten minutes away from where the celebrities are residing in the jungle.
A New South Wales police spokesman has confirmed that the case is ongoing and has urged witnesses who saw victim Lynette Jones near the Imperial Hotel on Main St an hour before her death to contact police.
Detective Sergeant Laurie Moroney told Mirror: "We're looking for witnesses who know the route she may have taken from the hotel."
Meanwhile, the body of Mark Spencer was discovered an hour away from the jungle in Coomera last month, with police still searching Queensland's Gold Coast for the murder suspect.
An ITV spokesperson said: "We have a security team on site. The safety and security of our celebrities and crew is of the utmost importance."
I'm a Celebrity... Get Me Out of Here continues on ITV.
© Copyright IBTimes 2023. All rights reserved.