While she managed to eat a Bush Buck's penis, it seems being deluged in cockroaches was a bush tucker trial too far for Kendra Wilkinson.
It was the second trial for the Playboy Playmate in as many days, and the outspoken US star couldn't hide her trepidation
"I just don't like the word cockroach, you know, I like c**k, but not roach," she said in her characteristically brazen style.
Speculating on why she'd been chosen for a second trial she said: "I do have a lot of fears so maybe the public sees that."
"Weren't you guys satisfied with what I did yesterday? I conquered my fear yesterday - do I really have to conquer this fear?" she added.
The trial saw her strapped into a giant spinning 'Cockroach Shaker' which was filled with large imitation ice cubes holding the stars, as thousands of cockroaches were poured in.
While Wilkinson retrieved one star, it was clearly too much of an ordeal to continue.
"It's in my clothes, get it off me, it's in my clothes, argh, no, no," she squealed.
Quickly giving up on the trial she expressed her horror at the gruesome task, adding she had no regrets about quitting.
"I can't do it, it's so gross, oh god get this s**t off me, hell no, I don't give a s**t right now. The smell and them crawling on you, I thought I could do something like this but I can't do it and I'm not disappointed that I couldn't do it. The camp will probably be a little disappointed, but I know how extreme that was.
"I only pull out when it's to my limit and that was my limit. I feel bad I let them down but I can't do that, it was too much," she added.
Returning to camp to face her fellow campmates with the news that she only managed to get one star, equating to one meal, she said: "It was the worst thing I've done. I will cut to the chase - I got one star."
She was quickly consoled by the camp's new heart-throb Jake Quickenden. One day in the camp, and The X Factor contestant has won over the residents of Croc creek, at least the female ones.
Describing his excitement at being on the reality TV show he told Melanie Sykes: "I can't believe it. I'm in a dream world. Even talking to you, laid there in your bikini in a hammock, and I'm stood over, watching, thinking, 'what the f**k's going on here'.
"It doesn't get any better actually," he continued. "I've come in here, there's girls in bikinis – it's unbelievable."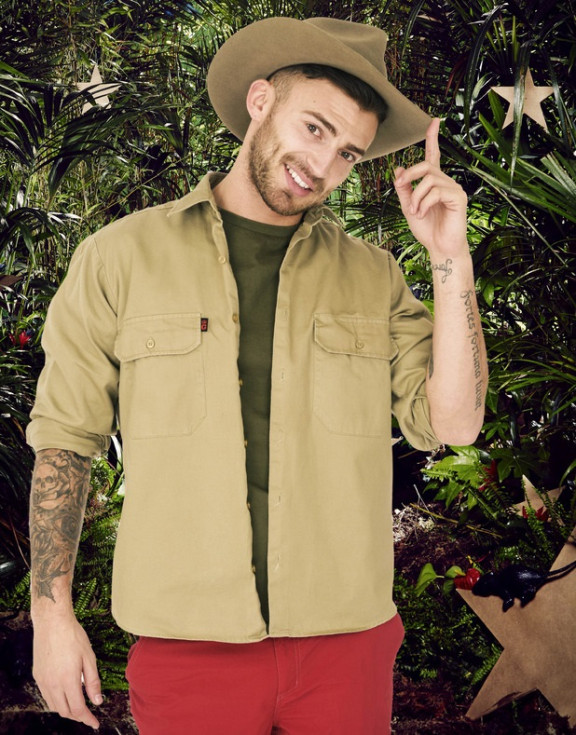 The 26-year-old, who earlier admitted he wouldn't be averse to a fumble in the jungle, has been getting flirtatious with all the women in camp, including Edwina. Sharing a tent with her as they made they entrance and were appointed undercover spies, he said: "It's a shame we're not sharing a bed."
"If I was 40 years younger I'd cover him in kisses, but I'm not 40 years younger I'm older than his mother," commented Currie.
But it seems that model Nadia Forde has caught his eye, with the two sharing a hammock and swapping stories of their dating life, with both of them mentioning the fact that they are single.
"These two look quite well suited," commented Vicki Michelle as she and Michael Buerk watched what could be the beginnings of a blossoming romance.
Meanwhile, Kendra prepares to face her third trial tomorrow.
I'm a Celebrity...Get Me Out of Here! continues on Saturday (November 22) on ITV.