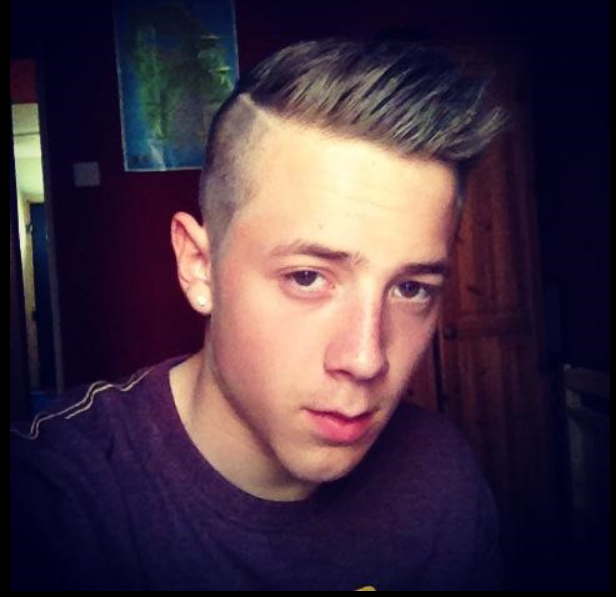 An unrepentant murderer who shot his girlfriend's new lover shouted at the judge as he was jailed for life, yelling: "I'm glad he's dead." Michael Bagnall, 22, harangued the courtroom as he was given a life sentence on 20 November for the murder of 18-year-old plumber Ben Purdy. After abusing the judge, Bagnall turned to the press bench in the courtroom and shouted: "Put that in your newspapers, I'm glad he's dead, mother f*****s."
Bagnall and his uncle Andrew Bayne, 37, who are both from Lewisham, south London, were found guilty of murdering Purdy. Their aim was to "teach him a lesson". During Bagnall's outburst Bayne, who also received a life sentence, told his nephew to "shut your mouth" and apologised to the judge.
Purdy was shot in the head on an estate in Bermondsey, south London, in November 2014. Bagnall hunted Purdy down because he was in a relationship with his ex-girlfriend, Ashley Adedeji-Adebisi, whom Bagnall had continued to harass after his relationship with her ended. Immediately before the shot was fired, as he was trying to run from the estate, Purdy phoned his girlfriend which meant she would have heard the fatal shot being fired.
During sentencing the judge told the pair that they were "both as guilty as each other". As he jailed them for life, Judge Christopher Moss QC said: "I have seen both of you for myself, and I'm firmly of the view whatever your difficulties you are both well able to organise and carry out this dreadful murder." Both defendants were accompanied in the dock throughout the case by intermediaries because of their mental health problems and learning difficulties.
The jury was told that Bayne was a gun fanatic who received weapons training as a member of the the army cadet force. He had an army uniform in his bedroom and harboured dreams of becoming a soldier despite serious mental health problems. "I wanted to be a soldier for this country and make my family proud instead of people calling me a spastic," he told the court. Bagnall was jailed for life with a minimum of 28 years while Bayne was jailed for life with a minimum of 30 years.