Bangladesh: Three arrested following murder of blogger Niloy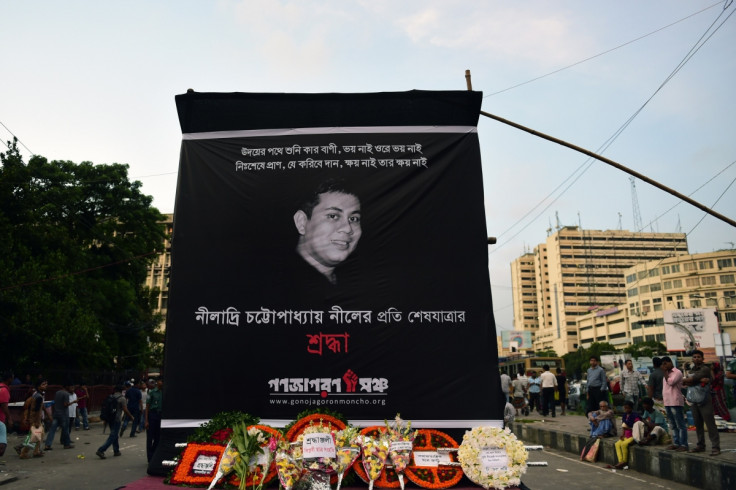 Three people have been arrested in Bangladesh in connection with the murder of a secularist blogger. The murder was the fourth such fatal attack in the country this year. The three men are suspected of involvement in the death of Niladri 'Niloy' Chatterjee, who has hacked to death by a group of men who burst into his home in the capital Dhaka in August.
Police said on Wednesday 18 November that "one of the suspects was held for threatening Niloy on Facebook," while the other two arrested allegedly admitted responsibility for the murder on a Facebook page, Al Jazeera reported.
The three men were identified as Mufti Maulana Abdul Gaffar and Islami Chhatra Shibir (ICS) leaders Mortuza Sabbir Faisal and Tariqul Islam. ICS is a branch of Islamist party Jamaat-e-Islami.
Bangladeshi authorities closed down social media platforms, including Facebook, WhatsApp and Messenger this week, with the murder of bloggers and attacks on foreign nationals giving rise to fears of the growth of violent Islamist groups.
Extremist groups linked to the attacks, including Ansarullah Bangla Team, have previously used social media to call for violence against those opposed to religious extremism.
© Copyright IBTimes 2023. All rights reserved.