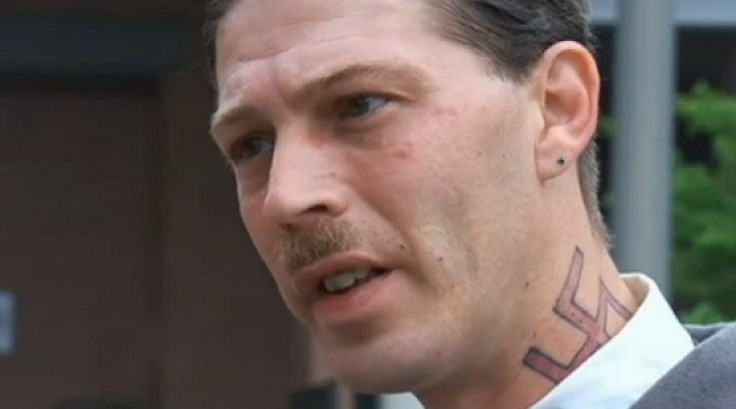 A Pennsylvania father who gave his children names associated with the Nazi party has successful changed his name to Hitler.
Isidore Heath Hitler, formerly known as Isidore Heath Campbell, applied to have his name legally changed on 14 February and it took effect on 8 May. The date coincides with VE day, the day WW2 ended in Europe after Germany surrendered.
"It's great. My driver's license is changed over, my insurance, my registration, all that I needed is changed over," Hitler told MyCentralJersey. "I'm the new Hitler."
The father added also pointed out his initial are now I.H.H, which he says stands for 'I heil Hitler'.
The so-called 'Nazi Dad' first gained attention in 2008 after a shop in New Jersey refused to decorate a cake with 'Adolf'. Since then, he has also appeared in the media because of the names he gives to his children.
In 2013, he turned up to a custody hearing in full Nazi uniform after his child Heinrich Hons Campbell was removed from his custody shortly after he was born in 2011.
His other children, Adolf Hitler Campbell JoyceLynn Aryan Nation Campbell and Honzlynn Jeannie Campbell, were previously taken away from his care because of alleged violence in his home.
Speaking in 2013, Hitler, who was Campbell back then, said that he never physically hurt his children and should be allowed to raise them.
He told NBC10: "I've never abused my children. I only name my children. "What they're [judges] saying is that because of my beliefs, [because] I'm a Nazi, us people don't have any constitutional rights to fight for our children."
Discussing his name change to MyCentralJersey, Hitler added: "I feel good about it. Now all I need is my kids back."