MS-13 vs Donald Trump: The barbarous street gang terrorising US cities
The notorious gang has been tied to several brutal murders of teenagers in New York and Boston.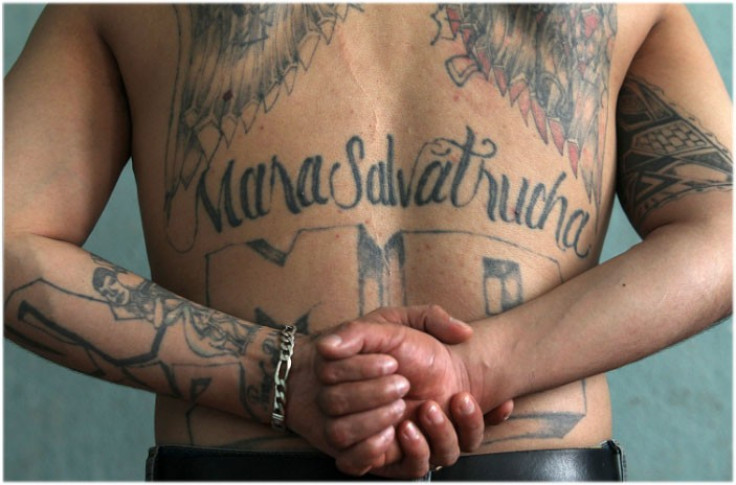 The notorious MS-13 street gang has captured international headlines as US law enforcement deal with multiple murders in New York and rising gang violence in a number of other states. The gang, which originates from central America, has been identified by President Trump as the exemplar of all that is "bad, very bad" with US immigration policy.
Earlier this week, MS-13's reputation for horrific violence was reinforced after New York police arrested three alleged members of the crime outfit. Jose "Flaco" Gonzalez, 18; Kevin "Stomper" Paniagua, 18; and Francisco Ramos, 23, were charged with assault, attempted murder in aid of racketeering, and weapons offences, according to the US Attorney's office in Brooklyn.
On 23 October 2016, Ramos allegedly drove Gonzalez, Paniagua and another gang member to 179th Street and 90th Avenue in Jamaica, Queens, to attack another man whom they believed belonged to Latino rivals from 18th Street gang, prosecutors said.
Gonzalez, Paniagua and the third MS-13 member "beat the victim viciously," and then Paniagua pulled a gun and shot him in the head, prosecutors said. Paniagua tried to shoot him a second time, but the gun malfunctioned. The victim was left a paraplegic by the shooting.
For a gang whose motto is "mata, viola, controla" (kill, rape, control), this was just another day at the office.
The gang, which is also known as La Mara Salvatrucha, is one of the largest criminal organisations if the US with more than 6,000 members in at least 46 states and the District of Columbia. MS-13 also has 30,000 members operating internationally, including in El Salvador, Honduras and Guatemala, the US Attorney's Office said.
Founded in Los Angeles in the 1980s, MS-13 in the US is comprised of mostly Salvadoran nationals and first generation Salvadoran-Americans, according to the FBI. The bureau's 2008 threat assessment revealed the gang engages in violence to intimidate rival gangs, law enforcement and the public by using various weapons.
The FBI said the gang often targets middle and high school students for recruitment. A New York congressman recently alleged that MS-13 smuggles unaccompanied children into the US – a claim that was later reiterated by US Attorney General Jeff Sessions.
Murders and racketeerings in New York and Massachusetts
The violent gang has been linked to several murders on Long Island and in the Boston-area. In April, the bodies of four male teens were discovered mutilated in a park in Central Islip. The murders allegedly occurred after one of the victims turned his back on an MS-13 friend, prompting the gang to murder him and his friends.
The family of one of the victims, Jorge Tigre, claimed the high school student became a target after the September machete killing of two classmates. "He kept his distance from them," Tigre's sister Monica told the New York Daily News. "I think they set a trap for him."
In March, more than a dozen members of the gang were indicted on seven killings on Long Island spanning three years, CNN reported. The US Attorney's Office for the Eastern District of New York announced that 13 members of MS-13 faced charges for murder, racketeering, attempted murder, assault, obstruction of justice and arson.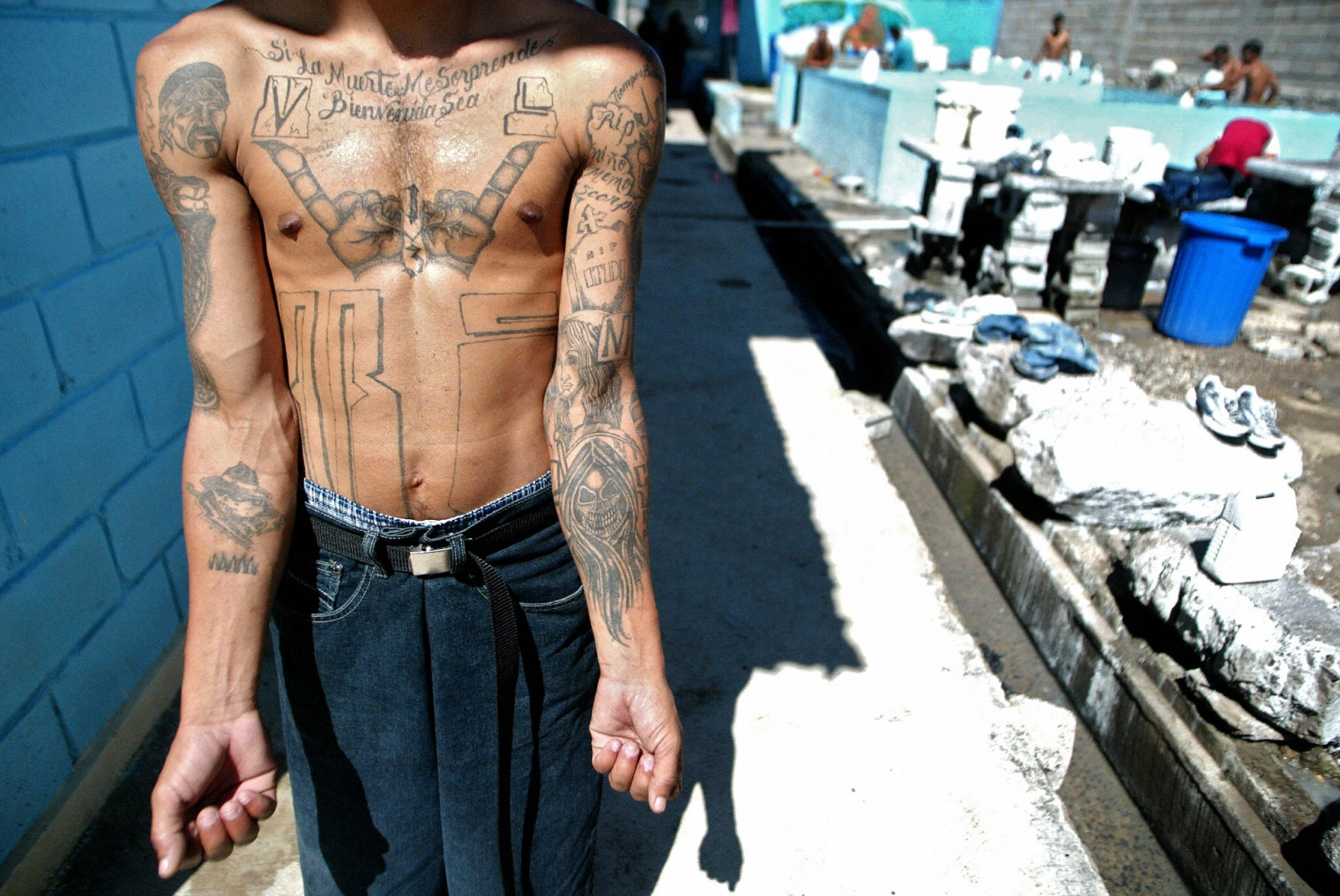 Among the victims were Brentwood High School students, 15-year-old Nisa Mickens and 16-year-old Kayla Cuevas, who were beaten with baseball bats and a machete. According to CNN, Kayla was involved in a "series of disputes" with MS-13 members and associates months before her murder.
Similar cases have occurred in the greater Boston area in Massachusetts. According to The Boston Globe, MS-13 members operate throughout Massachusetts, including East Boston, Everett, Chelsea, Somerville, Lynn and Revere.
In January 2016, more than 50 members of the gang were targeted by federal raids across Massachusetts. Federal officials said that of the 56 gang members targeted – a third of the state's membership – 37 were arrested.
US Attorney Carmen Ortiz said the gang is responsible for five murders and 15 members were hit with federal racketeering charges, boston.com reported. Among those arrested was 26-year-old Jose Adan Martinez Castro, who lived in Richmond, Virginia and was the head of MS-13's "East Coast Programme".
What is being done to combat MS-13?
Until recently, MS-13 was far less well known than traditional American crime outfits such as the Mafia, the Latin Kings, the Bloods and the Crips, but they have soared up the national agenda after Donald Trump paraded their sadism as an example of the misery inflicted on US society by illegal immigration from Central America.
"You know about MS-13?" President Trump asked a crowd at an NRA rally last month in Atlanta, Georgia. "Get them the hell out of here, right? Get them out," he said, as the crowd roared.
Now US Attorney General Jeff Sessions has also made the violent gang one of his top priorities. "The MS-13 mantra is 'kill, rape and control,' and so that should tell us enough about the kind of groups we confront," Sessions said during a recent visit to Long Island.
"Restoring a lawful system of immigration," he said, was "an essential part of our strategy. Our motto is justice for victims and consequences for criminals. We are targeting you. We are coming after you."
© Copyright IBTimes 2023. All rights reserved.