Jay Z has been criticised online for his "sexist" lyrics after speaking out in support of the Me Too movement.
Lyrics from Big Pimpin', released in 1999, were shared on Twitter after the rapper spoke about the campaign to end sexual harassment, saying it had been "normalised". He told CNN's The Van Jones Show: "For women to go to work knowing that this sort of abuse was happening every day, you can look logically and say, 'Why would you stay there?'
"What is the alternative? You have to survive in America. In order to survive you have to normalise it. So for it to get uncovered and the world to correct itself -- this is what has to happen."
But a recent tweet has drawn attention to Jay Z's Big Pimpin' lyrics: "You know I - thug em, f**k em, love em, leave em / Cause I don't f**kin need em / Take em out the hood, keep em lookin good / But I don't f**kin feed em / First time they fuss I'm breezin / Talkin bout, 'What's the reasons?' / I'm a pimp in every sense of the word, bitch."
Others also shared lyrics which they claimed made his current stance "hypocritical" - including these lyrics from Can I Get A... released in 1998: "Put your two lips on my wood and kiss it, could ya / See yourself with a n***a working harder than nine to five / Ten to six, two jobs to survive, or / Do you need a baller so you can shop and tear the mall up / Brag, tell your friends what I bought ya."
A critic said "he's part of the problem", and another said "his entire industry is built on sexual harassment, brutal violence and destroying families with drugs". The rapper was also told to practice what he preaches.
It was claimed that Jay Z has 99 problems including being "sexist with a long pattern of objectifying 'hoes'" and another user joked that they enjoyed hearing the rapper discussing the Me Too movement "while completely avoiding any talk about the sexist and misogynistic lyrics of Jay Z's songs and the songs of every other rapper".
A Time report in 2012, after the birth of Beyonce and Jay Z's first child Blue Ivy prompted him to vow to stop using the word bitch, revealed that the derogatory term had been used in 109 out of 217 of his songs.
Another report by Elite Daily in 2013 described lyrics from Bitches & Sisters as some of the most misogynistic in rap history. The line goes: "You ain't no better because you don't be f**king rappers / You only f**k with actors / You're still getting f**ked backwards." The publication explained: "One of the main conceits of misogyny is that getting f**ked means you are a lesser being, and Jay Z epitomises that sentiment here."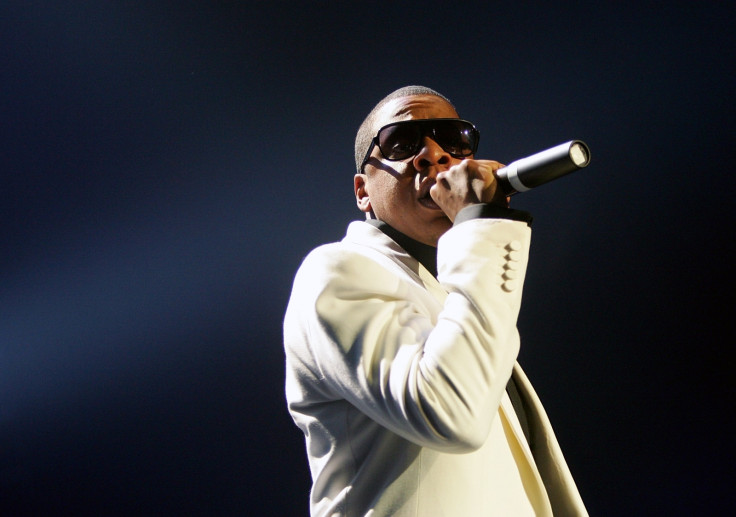 However, it has been pointed out that many of those lyrics were written years ago, and that the rapper's latest album 4:44 can be interpreted as his acknowledgement of his past misogyny with lyrics such as: "I apologise, often womanise/ Took for my child to be born to see through a woman's eyes."
President Donald Trump also hit out at Jay Z this week after the rapper called his "s***hole" comments about African countries "disappointing and hurtful". Trump fired a riposte in a tweet: "Somebody please inform Jay-Z that because of my policies, Black Unemployment has just been reported to be at the LOWEST RATE EVER RECORDED!"