The August bank holiday usually means one thing for Londoners: Notting Hill Carnival. The Afro-Caribbean parade and outdoor music extravaganza that envelops a healthy chunk of west London and covers it in glittering floats, dancers, street feasts and a whole lot of music is met with a mass exodus there. This year, the carnival is celebrating its 40th birthday with over a million people expected to flock to the free festival across Sunday (28 August) and Monday (29 August).
With every year though, comes a new set of objections from residents of the affluent area as well as rising costs for those taking part and a new high in recorded violence last year.
The carnival may have been borne out of a call to celebrate the melting pot of cultures that inhabited the area from the 1950's but it is uncertain who it is for today.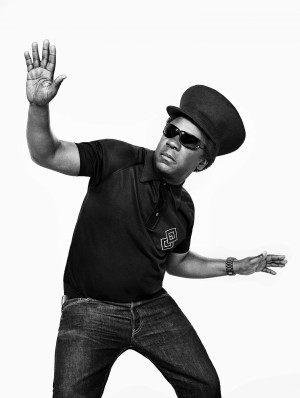 The carnival's music scene godfather Norman Jay, MBE, and his Good Times Sound System has entertained and educated revellers since 1984, bringing brand new soul, hip hop and house music to the masses.
However pressures from property developers saw him leave the crowded streets and take his music to the east of the city, following in the footsteps of carnival legends Matt Brown & Jimmy K-Tel of Sancho Panza. They packed up their decks in 2013 relocating to a nice open field in Hertfordshire.
Space to dance, less red tape and more freedom are seeing the former faces of the carnival move to pastures greener (and cheaper), but what does this mean for Notting Hill?
Speaking to IBTimes UK, Norman Jay MBE reflects on his memories of the old Notting Hill from his early days as a resident of the area, the current state of play and the future of the Good Times Sound System.
How do you feel about being away from Notting Hill for the second year?
Weird but inevitable, because even though my (Good Times Sound) System was quite prominent, the spaces aren't there for us to play anymore. Due to rapid redevelopment of the area, we're losing spaces at an alarming rate and obviously the needs of the homeless come first. I don't fundamentally have a problem with that, but what I do have a problem with is that, particularly in our case, it was a luxury block of flats not affordable housing, at least not for working class people.
Do you miss being at the carnival?
Yes, I do, but I still stand by my decision to move away and move on from it. We wanted to manage our own exit rather than have the police or the council officials impose their will upon us, so we were in control of the situation. I've known for many years that the writing was on the wall and I'm surprised we lasted there as long as we did.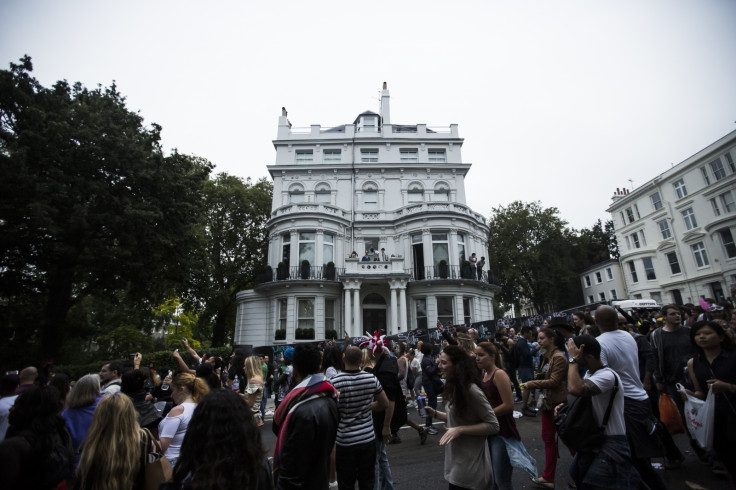 Are you glad you left when you did? (Good Times Sound System last appeared in 2014)
In retrospect, it's actually quite a good thing that we're not there now because the crowds that we were attracting were huge and becoming unmanageable.
The harsh reality is that some of these guys [DJs at carnival] are ignoring the wake up call, and some of these guys are far less fortunate than us and don't have the resources that we have.
We liked to imagine Good Times as a top premiership club, we had the resources and the will to build what we did there, similar for Sancho Panza (another major DJ group that departed Notting Hill in 2015). But when the two top teams call it a day and you're lower down the league then you've got to be watching your back.
We both managed our exit away from there, albeit reluctantly and we didn't want to go, no way did we, but circumstances in 2014 are different. The police are paranoid of large crowds, especially non-white crowds in this country, given the whole situation with terrorism and that's the world we live in, that's the reality, whether we like it or not. [Violence] was local [in the 1950's] when carnival was born and now we're dealing with a global issue which the police and the government like to remind us.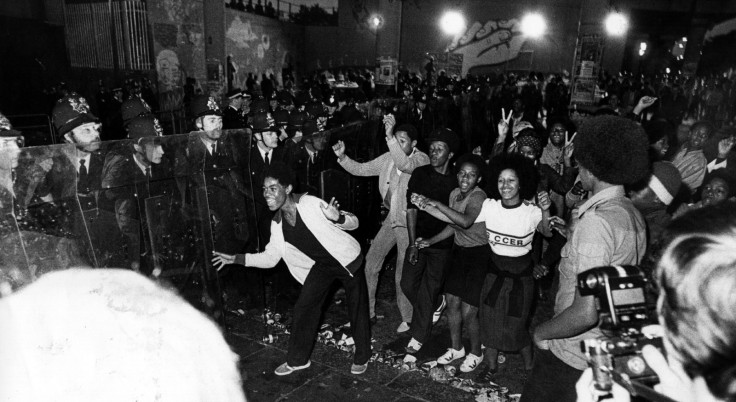 Do you think you'll ever go back to carnival, even as a guest?
No, I don't want to go back and do that. I mean we thought long and hard about securing a site and going back but the rules of the game have changed, and there is so much red tape.
It would cost us five times as much money to go back now, the government and the local council have very cleverly changed the rules and put the prices up and it amazes me how it still goes on because it's still treated as a pariah. Nobody will hire you equipment if they know its going to Notting Hill, you can't get event insurance if you're going to Notting Hill. All of these uphill battles we have to fight and I'm tired of fighting them.
We enjoyed our tenure at Notting Hill, I'm a Westie born and bred, but, you know, times do change and people do move on.
What do you think about the battle between the residents and the carnival?
If you're a resident it depends but I am no longer a resident. I was someone who was born in the area but moved away and maintain family links. The new incumbents knew what they were getting into when they bought property in Notting Hill, you know. I would argue that [the carnival] was going long before they even considered going there.
You knew what you were buying when you bought your property or if you haven't done your research then more fool you.
What are your best memories from playing at the Good Times System at carnival?
Up until I stopped doing it, every year was an amazing year, every year eclipsed the year before, every year was better than the year before its just absolutely amazing, you know the mix of people.
When I first used to go it was almost 99% a pure black thing, quite insular, not very open and welcoming and I've watched it change and evolve into the most amazing spectacle. If you wanted to see different faces, come to Good Times. There were others but I'm taking credit for that because we were there long before everybody else. We united the tribes. The subcultures of London would all put aside their differences and come and dance around the bus with us.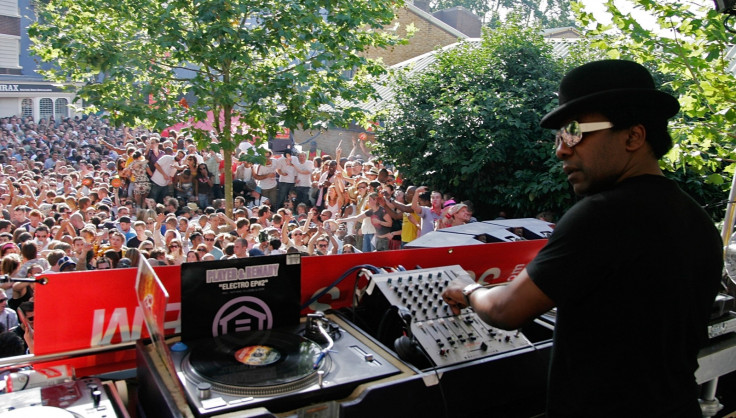 Why is Notting Hill so different to a city festival?
There is a completely different vibe to partying in the street, for free. I used to make the crowds aware of that every year. 'Don't take this for granted because you're coming here in your tens of thousands and partying here for free but somebody somewhere is picking up the cost of it' and that's usually us.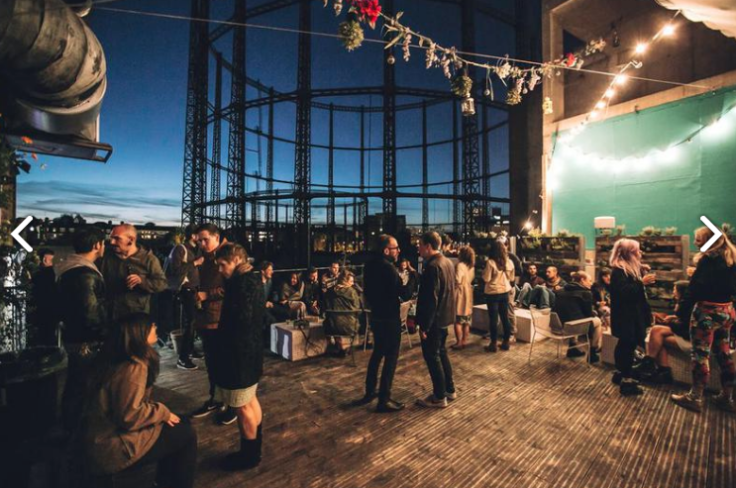 Now that you've relocated the Good Times Sound to east London's Oval Space what can people expect from Norman Jay and Rudy Ranx now?
All we can bring from the west to the east is the essence of carnival and really good mixed music, and a mixed crowd in a safe environment that you don't have to worry. When you leave the confines of Good Times you don't have to walk through the minefields [of carnival]. This is the start, the diamond in the rough, something fresh and new and it's great. Hopefully we're introducing ourselves to younger people, who probably have never experienced our stuff at carnival. We're just bringing the best elements and in years to come we'll hopefully be able to bring dancers, you know the whole Caribbean paraphernalia with us maybe have a stage where we can put on live acts which is the one thing we could never do at carnival because of space restrictions.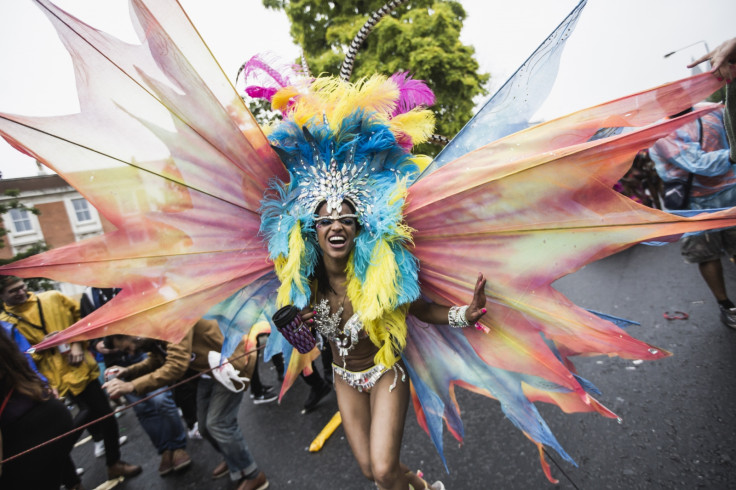 We're trying to attract the clubbers and the dancers and the revellers until we get people to know that Good Times are here to stay in the east. This is only our second year and it was the same at carnival. It took us many many years to get what we had there, it didn't just arrive overnight, it was over thirty years we'd been playing there.
Does the ticketing and gating of over festivals threaten the freedom of Notting Hill Carnival?
It might do and that might be something that might have to be argued in court 'cause you know carnival is the last great free street festival in the UK and everywhere else, and at some point it will be probably have to be reigned in so it complies with the rules that every other open air event has to comply with. Carnival does, in certain elements, get certain dispensation because it was around before they wrote the rule book on outdoor events, its older than everything around it, even Michael Eavis's thing. (Glastonbury).
Do you think Notting Hill will ever return to its localised roots and leave the crowds for the festivals?
No, carnival will never go back, it will always move forward, it might be a slower pace to everyone else but it will always move forward in its own way.
Norman Jay MBE will be at Good Times Goes East Oval Space, Bethnal Green on Saturday (27 August) Early Entry Tickets (Before 5pm) £10 +BF, General Admission £15 +BF