On this day in 1969 thousands of music lovers, hippies and pleasure seekers descended upon Up-State New York for what has become the most iconic music festival in history.
However, while Janis Joplin, Jimi Hendrix and Creedence Clearwater revival are firmly stamped into people's cultural knowledge as the heroes of that weekend, here are a few Woodstock facts you may not know...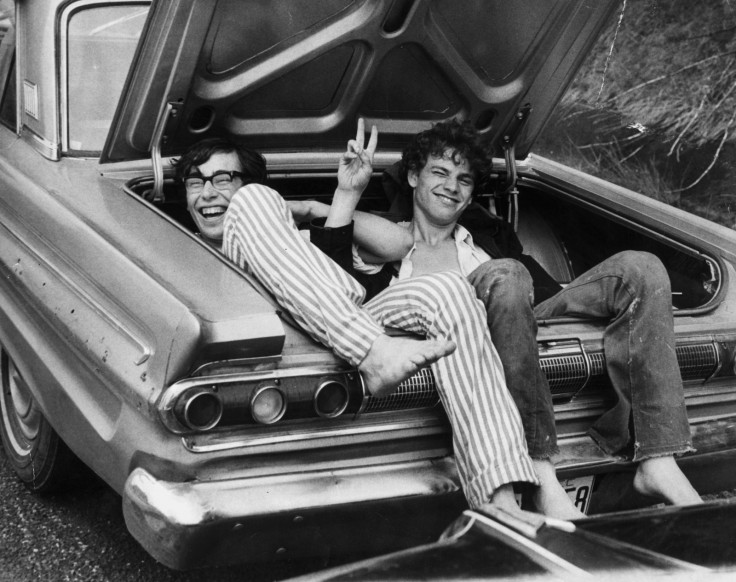 1. The idea didn't come from the musicians...
The idea for Woodstock was actually the brainchild of ex-songwriter and record executive Artie Kornfeld and band manager Michael Lang who wanted to hold a fundraiser to make money to build a recording studio in Woodstock. The place held a reputation during the 1960s for being an out-of-town home of poetry, music and free thinking with the likes of Bob Dylan, Van Morrison and The Band living there at the time.
2. It wasn't in Woodstock...
Despite cementing Woodstock forever as the home of rock music, freethinking and the world's most iconic festival, the event itself was never held in Woodstock. The organisers were unable to find a site that was suitable for the festival and faced a great deal of opposition from the town's residents. They then settled on a 600-acre site near Middletown, New York that they began to prepare for but their permits were revoked just over a month before the festivals' opening day. Finally, a dairy farmer named Max Yasgur in Sullivan County managed to lease one of his fields in Bethel, near White Lake and the festival was ready to go ahead, although once again faced massive opposition from nearby residents.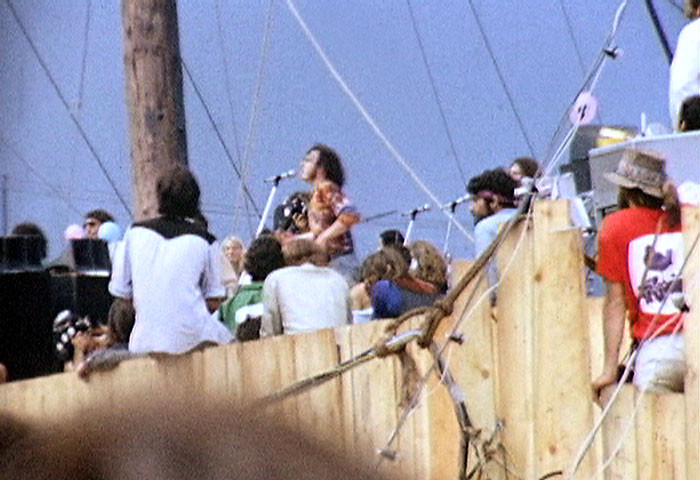 3. Joni Mitchell never played Woodstock...
I came upon a child of God
He was walking along the road
And I asked him, where are you going
And this he told me
I'm going on down to Yasgur's farm...
Singer Joni Mitchell's lyrics may be the words that millions associate with the festival but she never sang on the stage of Woodstock. Despite wanting to play, Mitchell's manager David Geffen would not let the folk singer reschedule a television appearance on The Dick Cavett Show and wanted her to be in peak performing condition for the TV slot. For the performance she was joined by Stephen Stills from Crosby, Stills, Nash and Young and Jefferson Airplane who had both played the festival and to rub salt in the wound she had to write the song that told the tale of the weekend she never made it to.
4. The Snoopy character was named after the festival...
Before Woodstock, Snoopy's yellow bird friend in Charles Schulz's comic strip was nameless. However, reading an article in Time magazine on the music festival, Schulz decided that Woodstock should be the name for the character and it has remained so ever since.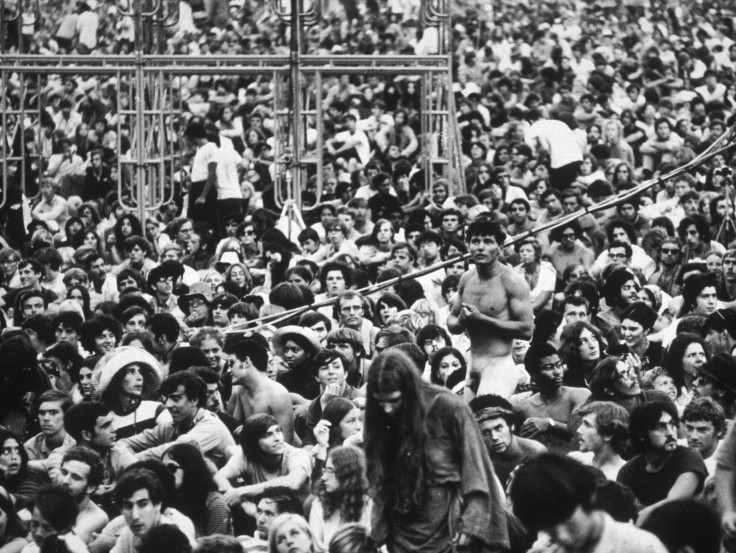 5. It wasn't a totally free festival...
When the Woodstock festival was announced, the organisers sold tickets for the event at $6.50 for one day and $18 (over £120 today) for all three days which people could buy from record shops around New York and by post and about 186,000 advance tickets were sold. However, due to the last-minute change in venue to the amphitheatre-like valley location in Bethel, the organisers had no time to arrange for security and fencing and spent time working on the staging area instead. Therefore when the thousands of festival-goers arrived they had to just let go and allow anyone to turn up and enjoy the music.
6. Hardly anyone saw Jimi Hendrix play...
Jimi Hendrix's rendition of 'Star Spangled Banner' has come to known as one of the anthem's of the festival, but hardly any of the 400,000 plus attendees actually heard it played live. Scheduled to play on the morning of the last day of the weekend, thousands of festival goers were already setting off home or just stayed long enough to see Hendrix and the Gypsy Sun and Rainbows band onstage before leaving. When Hendrix played his unforgettable version of the national anthem there were only about 40,000 people left according to his Bassist, Billy Cox.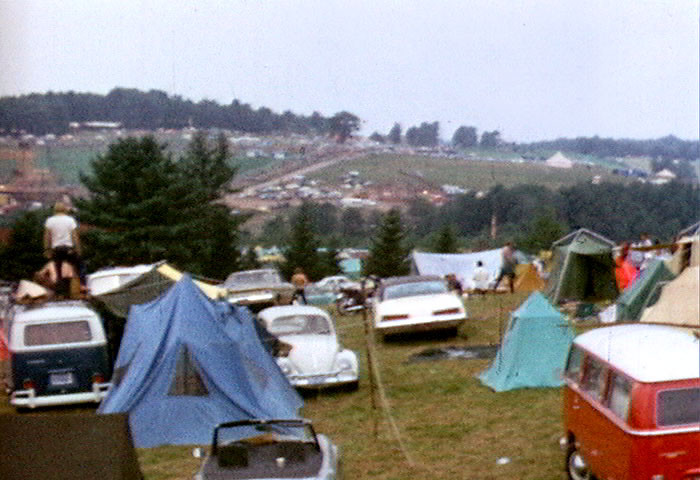 7. The army saved the hippies...
The logistics of organising a festival are not to be taken lightly and despite the organisers playing down the crowds to officials and saying that 50,000 people would turn up, they had already sold 186,000 tickets and expected more to arrive.
However, when over 400,000 revellers arrived needing food and water and sanitation, problems arose quickly. After all major event food providers turned them down, Woodstock was catered for by catering trio called Food for Love but they ran out of supplies almost instantly and people were getting hungry. According to Smithsonian magazine: "The people of Sullivan County, hearing reports of food shortages, gathered thousands of food donations to be airlifted to the site, including about 10,000 sandwiches, water, fruit and canned goods." These were delivered by military helicopter to the site, so whilst most of the crowd were protesting the army, they were temporarily at their mercy as they brought supplies to the fields.
However Hugh Romney from the commune Hog Farm Collective, who the organisers enlisted to help out, also gets a special mention for providing free food to the masses and most famously announcing that he would bring "breakfast in bed for four hundred thousand!" Brown rice, vegetables and granola were all immediately stamped as hippie food after being fed to the whole of Woodstock.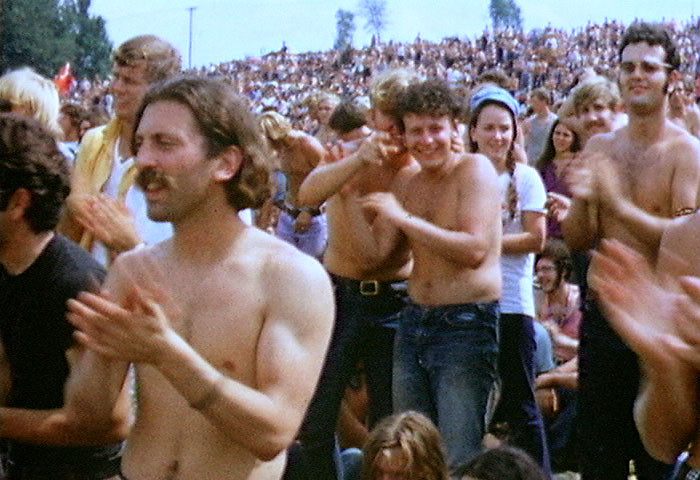 8. Two people died during the festival...
Unfortunately it wasn't an entirely love filled and peaceful festival and there was one death from heroin overdose and even more gruesome was the death of a festival goer who was run over by a tractor after sleeping in an adjoining field.
9. The film of the festival saved Warner Bros...
Woodstock, the 1970 documentary film of the event – directed by Michael Wadleigh and edited by Martin Scorsese and Thelma Schoonmaker – is a cult classic around the world but wasn't always going to happen. When Artie Kordfeld asked Warner Bros executive Fred Weintraub for money to film the festival, he was desperate having been rejected by everyone else. However, Weintraub gave Kordfeld $100,000 to make the film, an extremely risky move as Warner Bros had no money at the time. Wadleigh had to make the film with an unpaid crew who were promised double fee if the film was successful. Conveniently, he went on to win the Academy Award for Best Documentary in 1970.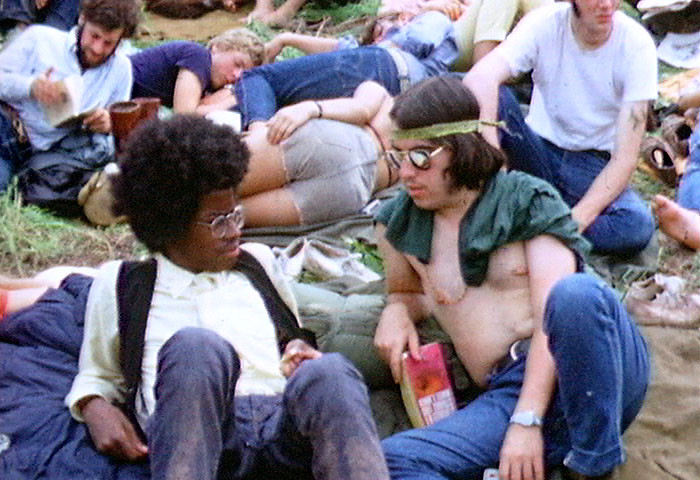 10. It really was a festival of love...
Despite the thousands of extra people showing up, the lack of food and extremely poor sanitation there was no acts of violence reported from the weekend and it was regarded as a triumph in music and a celebration of people.