Iman: Calvin Klein, Victoria Beckham, Chanel and Armani Fashion Brands All Racist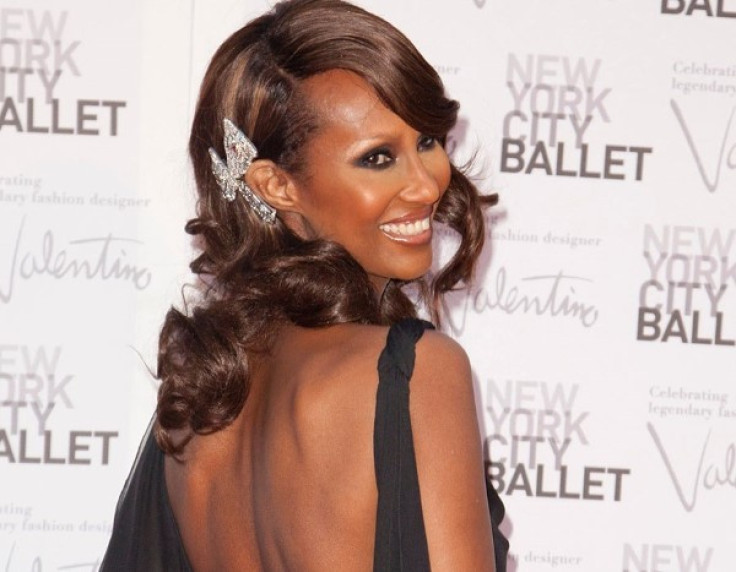 Former supermodel Iman has accused high-profile brands such as Chanel and Victoria Beckham of having 'racist' motives for not using black models.
The 58-year-old beauty, who has walked the runway for brands including Halston, Gianni Versace, Calvin Klein, Issey Miyake, Donna Karan and Yves Saint-Laurent, claimed that the lack of 'models of colour' used in catwalk shows proved that there was little racial diversity in the fashion industry.
Iman, who is married to David Bowie, has teamed up with Naomi Campbell and campaigner Bethann Hardison to launch the Diversity Coalition, a campaign to highlighted racial prejudices in the fashion industry.
The stars claim that it is a 'racist act' which saw few black models make this year's cut for London Fashion Week.
Celine, Calvin Klein, Donna Karan, Chanel, Armani, Gucci and Saint Laurent were all accused of ignoring models of colour, as was pop star-turned-designer Victoria Beckham.
"We're not calling them racist, we're saying the act was racist," she said.
The trio raised the issue in an open letter to fashion's governing bodies in New York, London, Paris and Milan ahead of show season.
"Eyes are on an industry that season after season watches design houses consistently use one or no models of colour. No matter the intention, the result is racism," they said.
"Not accepting another based on the colour of their skin is clearly beyond "aesthetic" when it is consistent with the designer's brand.
"Whether it's the decision of the designer, stylist or casting director, that decision to use basically all white models, reveals a trait that is unbecoming to modern society.
"It can no longer be accepted, or confused by the use of an Asian model."
During a recent appearance on Channel 4 News, Campbell appealed for change in the industry.
She said: "What we are asking for is that you are based on your talent, on your beauty... Not on the colour of your skin."
Iman claimed that she refused to buy accessories from Céline as the French luxury fashion house has never had a black person showing in their collection.
"Not me. I walk the walk," she said. " I can get another It-bag. I have my wallet. I make a conscious decision not to buy that stuff."
© Copyright IBTimes 2023. All rights reserved.