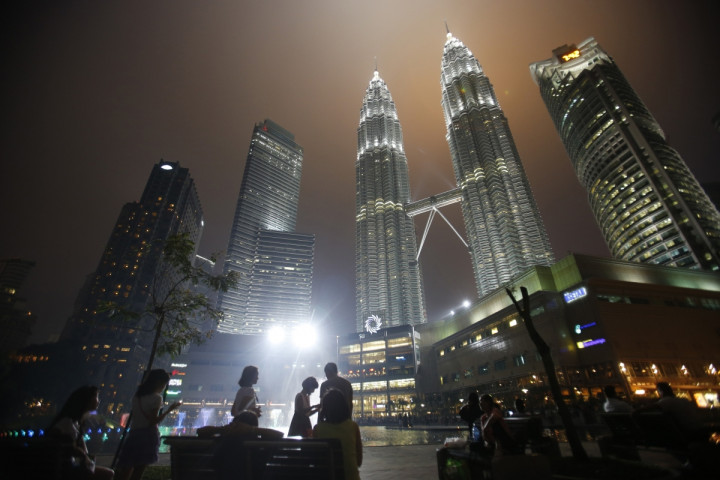 Malaysia's recent fiscal controls should allow more government spending aimed at sustainable growth while proactive policy moves by the central bank have helped curb inflationary pressures, the International Monetary Fund said on Monday 24 November.
Due to lower oil prices, Malaysia's current account surplus is likely to narrow a little but the country will achieve its fiscal deficit target this year itself and also will improve the same by the next year, the fund said.
"The removal of fuel subsidies, the introduction of a goods and services tax (GST) and the strengthening of social safety nets are decisive moves that should help ensure the sustainability of government finances and allow more spending aimed at promoting sustainable and equitable medium-term growth," IMF noted.
The fund projected Malaysia's 2014 real GDP growth to be close to 6% but added that it is expected to moderate to about 5.25% in 2015, even though private domestic demand is expected to remain robust.
Bank Negara Malaysia's steps aimed at controlling bank lending and an increase in its policy rate in July have helped contain inflationary pressures and address financial imbalances, according to IMF.
The fund said Malaysia may see a moderate increase in inflation in 2015 following GST implementation but added that subdued underlying inflationary pressures will mitigate its impact.
Trade and budget scenario
Malaysia's current account surplus may rise to about 5% of GDP in 2014, as import growth has slowed and is supported by a modest recovery in external demand, IMF said.
The fund said the current account surplus is expected to remain comfortable in 2015 too but will narrow somewhat due mainly to lower oil and gas prices.
IMF said the South-East Asian country's fiscal measures are paying off.
"Malaysia is on track to achieve the 2014 federal budget deficit target of 3.5%, down from 3.9% in 2013. With fuel subsidy removal locking in the impact of lower oil prices, the mission projects that the deficit could decline below 3% of GDP in 2015," the 24 November statement showed.
According to IMF, the overall fiscal strategy should bolster equality in Malaysia, with budgeted cash transfers tightly targeted to low-income groups.
The fund said it recommends that Malaysian authorities continue their efforts to improve fiscal management, including developing a medium-term budget framework, a fiscal risks report and greater transparency for government-linked entities.
Credit and growth challenges
Central bank's credit controls have helped to lower consumer lending but household debt levels are high, IMF said. Also, additional structural reforms are needed to maintain growth performance.
"While inflationary conditions remain relatively benign, credit growth has been strong for a sustained period, and house prices and financial risk-taking remain elevated," IMF said.
"The macroprudential controls implemented by Bank Negara Malaysia over the past two years have helped slow the growth in consumer lending. Nevertheless, household leverage remains high, although risks are mitigated by substantial holdings of financial assets."
IMF warned that additional macro-prudential measures may be needed if financial imbalances intensify.
"Vigilant, proactive supervision and regulation remains important to identify growing risks, especially with regard to the non-bank sector," the fund said.
With regard to growth, achieving high-income status by 2020 will require steadfast implementation of a range of structural reforms, as identified by the authorities' multi-year transformation programmes and the upcoming 11th Malaysia Plan, IMF said.
It said: "Malaysia's recent strong growth, high investment and improvements in business environment scorecards are impressive. But the lower potential growth in the advanced economies makes maintaining this growth performance more challenging and provides an additional imperative for structural reforms."
"Continued infrastructure investment, supported by enhanced public finance management, can ease bottlenecks and support sustainable growth."
IMF said such reforms, reinforced by continued financial sector development and greater financial inclusion, can accelerate productivity growth, encourage higher value-added activities, and help reduce income inequality in Malaysia.
Malaysia should also benefit from the strengthening of regional economic and financial integration underway, including the creation of the ASEAN Economic Community in 2015 and other regional trade initiatives, the fund said.