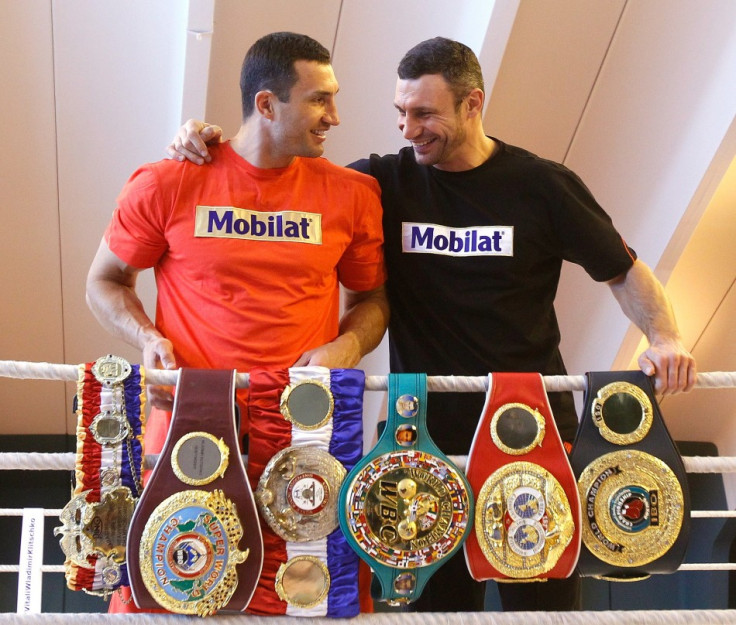 David Hayes' hopes of a lucrative bout with Vitali Klitschko this summer have been dealt a major blow, after the Ukrainian's manager dismissed the Brit's ability to attract a big-money viewing audience.
Haye retired after losing his WBA title to Vitali's younger brother Wladimir Klitschko last year but he has since said he would consider a return to fight Vitali.
However Bernd Bonte, who represents both Klitschko's, has downplayed the chances of Haye making a return against one of his clients and revealed the Brit's demands made a fight highly unlikely.
"There is no longer anything going on with Haye. Our two sides are so far apart that from this moment there is no chance of this fight ever taking place," Bernd Bonte is quoted in the Daily Mail.
"The difference is all about the numbers. Haye is asking for so much money that is impossible. He is asking for an impossible guarantee plus half the British television rights while we do all the work and take on all the costs."
The Klitschko brothers, who between them hold the WBA, IBF, WBO, IBO and Ring magazine titles, are currently training at a luxury resort in the Austrian Tyrol ahead of title defences against Dereck Chisora (Vitali) and Jean-Marc Mormeck (Wladimir).
And Bonte suggested it would not make financial sense for Vitali to face Haye in the summer.
"The financial risk for us of going anywhere near his demands would be far too great. We just don't know what he could bring to the event not.
"What we do know for certain is that Sky will not put him on pay-per-view again so there would be limited fees from them for a normal broadcast.
"There is no way of knowing how much Primetime could generate from pay-TV. And frankly, the only reason another fight with Haye was even considered in the first place was because Vitali was so keen to knock him out after all his insults."
The elder Klitschko has also downplayed the likelihood of fighting Haye.
"He tried to be Muhammad Ali with his big words and big promises. The difference is that Ali talked and then did what he said. Haye just talked.
"I expect a much more aggressive challenge from Chisora than Haye gave to my brother. And now the distance between Haye and us is too great. He has burned the negotiations.
"In truth it is such a huge headache to make a fight with Haye that it is no longer worth it, no reason to talk about it any more."