ABC news anchor Diane Sawyer has teased new details about her upcoming interview with Olympic athlete Bruce Jenner reportedly about his alleged sex change.
During her appearance on Good Morning America hours before the interview airs, the 68-year-old journalist hinted that Jenner, 65, will speak about the transgender rumours "directly".
She told the host: "I think we can all agree that some stories should only be told by the person who lives them and he wants to speak directly tonight, so I'm going to let him say first what he wants to say.
"We did talk over several days, long conversations and towards the end I said, 'Did I miss anything? Is there any question you think I should have asked you?'"
In a brand new teaser from the two-hour-special, Sawyer asks the reality star he is "going to be okay", to which he replies: "Yeah... I feel like I'm going to be okay. 2015's going to be quite a ride."
Speaking on GMA, Sawyer again hinted at the subject of transitioning by promising that the highly-anticipated interview will start a conversation amongst viewers.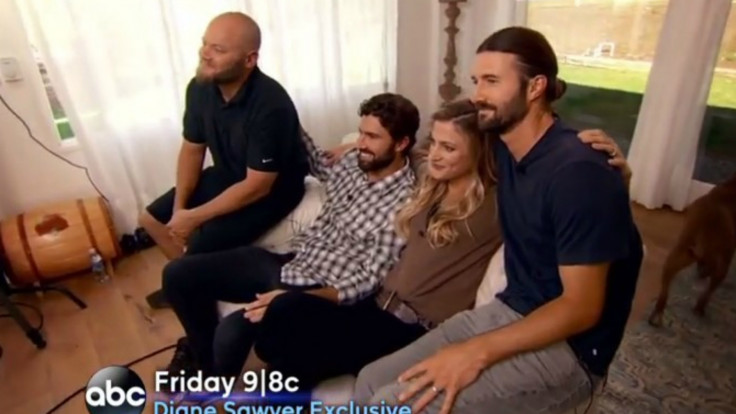 The presenter explained: "I hope people talk about it with other people, with families, with their friends, because there is so much to think about. Not just about what he's going to tell you but about everyone's life.
"But also we talked to members of his family including his older sister who talks about what she saw when they were growing up. I think you're going to learn about family love."
Sawyer added: "This is a family love story."
The Keeping Up With The Kardashians star is reported to have begun transitioning more than a year ago when his appearance became increasingly feminine, including wearing nail polish.
In past months, Jenner is said to have had breast implant surgery while another source said his Adam's apple has been shaved down. Most recently, the sports legend was also pictured wearing a maxi dress at his Malibu home.