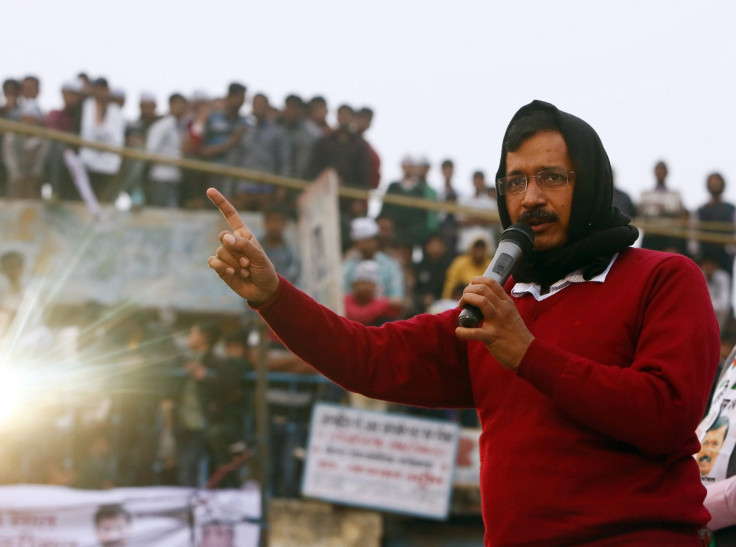 Activist-turned-politician Arvind Kejriwal\'s Aam Aadmi Party (AAP) is set for an unprecedented election victory in Delhi after drubbing the federal ruling outfit Bharatiya Janata Party (BJP) led by Prime Minister Narendra Modi.
Of the 70 assembly seats in the National Capital Region of New Delhi, the AAP is set to win as many as 62 seats with the BJP - the party which won the maximum number of seats in previous elections - is expected to win a paltry five or nine seats.
Modi admitted defeat in the elections and congratulated Kejriwal on the election win. The premier also promised complete support from the central government.
\"This was the people\'s election. I will be everyone\'s chief minister,\" the jubilant 46-year old, who was once a tax inspector, told his supporters outside the party office.
Kejriwal, often dubbed as the \'Muffler Man\' of Indian politics after his hallmark scarf, is predicted to secure nearly 53% of the vote share.
The elections have been seen as a litmus test for Modi, who came to power with a massive mandate in the parliamentary elections.
Kiran Bedi, BJP\'s chief ministerial candidate who was once part of the AAP and poached by the BJP just days ahead of polling, conceded defeat, but said the Delhi elections are not to be interpreted as a referendum for Modi administration.
\"If the party wins it will be a collective victory, if it loses it is individual, I will take full responsibility. Even during my policing days if there was a failure, responsibility was mine,\" Bedi, India\'s first top female police officer, told reporters outside her residence.
Speaking about her former party colleague Kejriwal, she said: \"We both are competing, we both are playing a match. When we play we just play, only one person wins.\"
The Indian National Congress (INC), which was the ruling party in Delhi for the last 15 years until 2013, appears to have not won even a single seat in the elections.
Kejriwal, who won the state elections in 2013 and subsequently formed the government with support from INC, had quit his seat just after 49 days, leading to fresh round of elections.