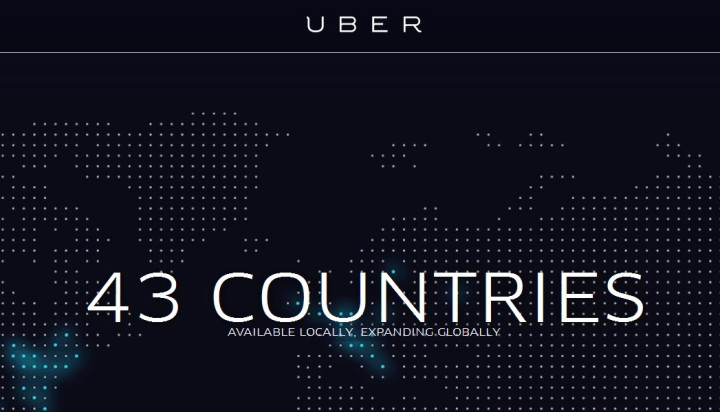 The Reserve Bank of India (RBI) has asked Uber India Systems to "furnish details" about how it collects fares and pays drivers, to determine whether the mobile car-hiring app is violating Indian law.
The central bank, acting on a complaint by Indian radio taxi operators that the mobile app is violating foreign exchange laws, will make a note of the facts before taking any action, an RBI spokeswoman told IBTimes UK.
Uber India Systems did not respond to emails seeking comment on the alleged violations.
The RBI spokeswoman said: "A complaint has been received [from The Association of Radio Taxis] and is under examination.
"Uber (India) Systems has been asked to furnish details and provide necessary information."
"After ascertaining [the] facts, [the] RBI will take necessary action," the spokeswoman added.
The Complaint
The complaint, by the Association of Radio Taxis', claims Uber is in "gross contravention of [the] Foreign Exchange Management Act (Fema) and [the] RBI mandate on credit card transactions in India", The Economic Times reported on 9 August.
The Association has accused Uber of dodging the routine two-stage credit card authentication process, mandated by the RBI, through the use of an international payment gateway.
According to the complaint, fares collected in India should not be routed through an international payment gateway as Uber is just a facilitator for a transaction, between a driver and a customer, who are both Indian citizens.
Two Indian citizens cannot do business in a foreign currency, unless one holds an RBI forex broking licence, the complaint adds.
The Uber app covers six Indian cities including Bangalore.
Uber's Woes
Uber, which currently operates in 110 cities the world over, has maintained that it does not operate a taxi service, but just offers a platform that connects drivers with customers.
But earlier in the month, Berlin voted to ban Uber on safety grounds.
Explaining its decision, the Berlin Senate said in a statement that it was an intolerable risk to public safety that passengers be transported in unlicensed cabs by unlicensed drivers.
The Berlin Senate added: "The basic thought of protecting the taxi business also plays a role."
In June, taxi drivers in London, Paris, Madrid, Barcelona, Rome and Berlin took to the streets in protest against the controversial app.
London's Licensed Taxi Drivers Association, which organised the rally in Trafalgar Square, has called for the app to be banned or properly regulated as it claims the app acts like an unlicensed taxi meter.
The Uber app can be used to book rides in both licensed taxis and minicabs and prices are based on distance travelled. Price fluctuations depend on demand and the number of taxis available.