Uber has taken the provocative step of opening up its app to London cab drivers on the morning 12,000 of them are expected to converge on Trafalgar Square to protest against Transport for London (TfL) for their lack of regulation of the startup.
On Wednesday morning Uber launched UberTaxi, a service which will allow users to request and pay for a Black Cab using the normal Uber app. The company is looking to build on the success it already has seen in the capital and the move could divide the ranks of London's cab drivers as well as challenge the incumbent Hailo app.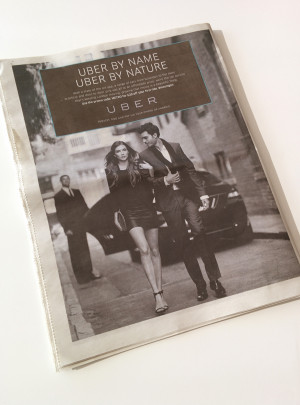 Uber will undercut the Hailo app by charging cab drivers just 5% commission - half what Hailo charges its drivers.
Uber, the service which has exploded in popularity in the last 12 months, obviously isn't worried about making 12,000 angry London cab drivers and in a further provocative move took out a full page ad in London's free Metro morning offering first time users £20 off their fare.
With tensions already running high among cab drivers, the move will do little to sate the anger of the drivers who believe that Uber drivers are essentially operating as unlicensed metered taxis in the capital.
Global outrage
The protest in London on 11 June is part of a coordinated effort across Europe which will see streets in Paris, Milan, Berlin and Madrid also blocked by taxi drivers.
Uber is not the only company disrupting the cab drivers' business, with Hailo also attracting their anger - despite being set up by former black cab drivers.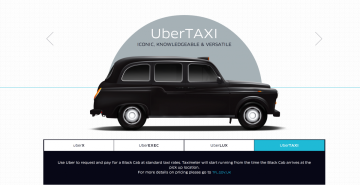 In a reverse of Uber's move, Hailo recently announced it was opening up its app to private cars, a move which saw its offices vandalised and the word 'scab' scrawled in graffiti across the walls.
As it has not been approached officially by the organisers of the action, the Met police warned on Tuesday evening that if Wednesday's protest is not planned properly then cab drivers taking part could face arrest.
The Licensed Taxi Drivers Association (LTDA) however urged cab drivers not to feel threatened by the Met's response, saying it is not an offence to drive in London on a Wednesday afternoon:
What is Uber?
Uber operates in a similar way to metered taxi service but all booking is done through a smartphone app with cars appearing as dots on a map.
Prices are based on distance travelled (unless the car is moving at under 11mph when the price is time based) and prices increase or decrease depending on demand and the number of taxis available.
First launched in 2009, Uber now operates in more than 120 cities in 36 countries around the world, including London and Manchester in the UK.
Pointless disruption
Speaking ahead of the protest, Steve Garelick, branch president of the GMB professional drivers union, said: "GMB members consider that the introduction of unregulated taxi drivers, ending criminal records checks, ending vehicle checks and ending local licensing will be a hammer blow to the taxi and private hire industry.
Garrett Emmerson, Transport for London's chief operating officer for surface transport, said: "A number of taxi drivers are set to cause pointless disruption for Londoners over a legal issue that is down to the courts to decide upon.
"TfL will work with the Metropolitan Police to do all we can to keep central London moving, however, given the scale of the likely disruption, we would advise drivers to avoid the area if at all possible."