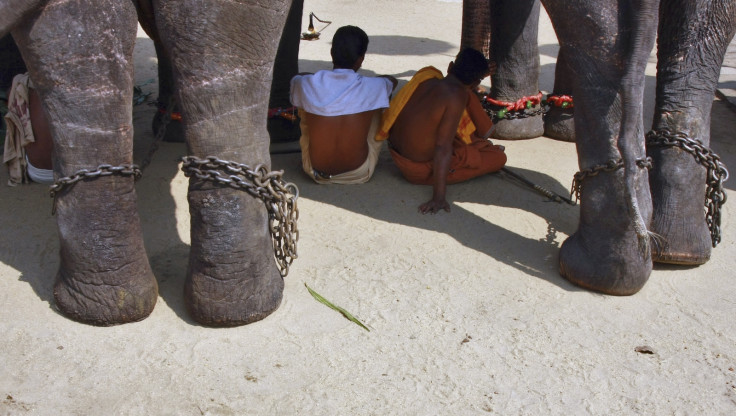 A 55-year-old elephant in India, dubbed the 'unluckiest in the world', has been finally rescued after years of attempts by animal rights activists in the country. Wildlife SOS India had been fighting for Mohan in courts since 2013.
According to The Dodo, it took the group 18 legal actions to finally free Mohan. The operation to rescue him took over 20 hours and more than 50 police officers were involved.
The elephant had originally been taken as a calf and had been made to travel as a begging elephant, often in chains. When he was rescued, Mohan was reportedly near-starved and covered in injuries from cruel treatment. He is now in the custody of Uttar Pradesh forest department.
Supporters of the elephant's captors resisted the operation to free Mohan, damaging one vehicle in the process, said Business Standard. A medical report on the animal showed the extent of its neglect and cruel treatment: "There were multiple wounds on his body and ears, due to beating and poking by sharp objects. The feet injuries would lead to permanent joint disorders if not properly treated immediately."
A number of recent cases have highlighted the cruel treatment faced by Asian Elephants in South East Asia - a species classified as endangered by the IUCN since 1986.
In April, an elephant at the Angkor Wat temple complex in Cambodia died from a sudden heart attack after being made to carry tourists to a temple in sweltering heat.