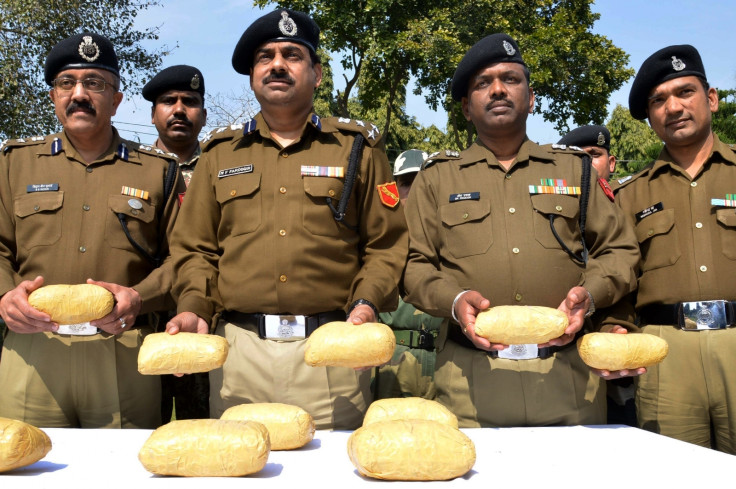 India's coast guard says it has seized a massive 1,500kg haul of heroin off the country's west coast.
The ship, reportedly registered in Panama, was seized on Saturday (29 July) and taken to the city of Porbandar. Authorities said the eight man ship was heading to a shipyard in Gujarat and that members of the crew had been detained and would be questioned.
A Navy spokesperson told the BBC that it was "the largest single haul of narcotics to date" and a statement said the huge drug shipment would have been worth around £420m ($550m).
Afghanistan, a nearby country to India, is the world's largest opium producer - the main ingredient in heroin - leaving India as part of a regional smuggling route.
It is not known where this particular shipment originally came from.
The Indian Express reported that the ship had been intercepted and when it was found not to have the correct documentation, was brought to port, where the drugs were found as it was being inspected.