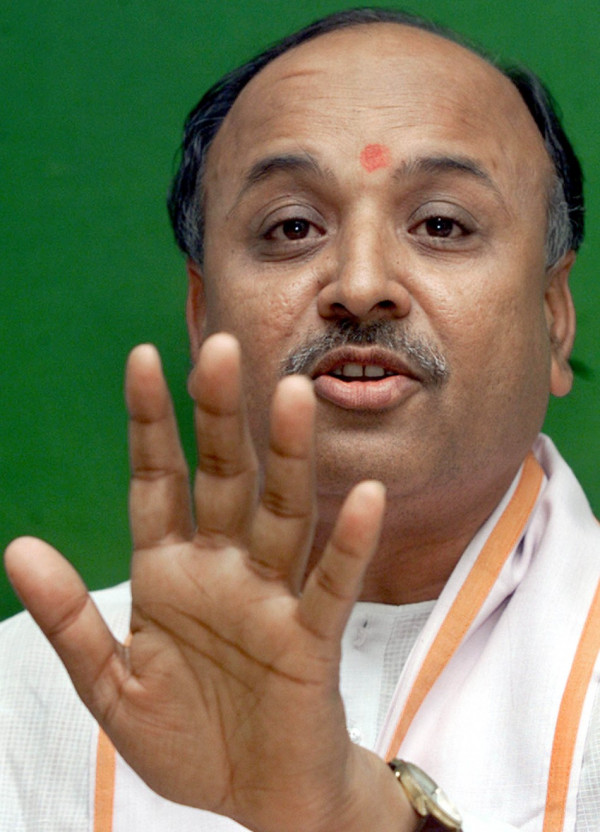 The leader of a right-wing Hindu nationalist organisation in India has said that his outfit would reconvert five million people to Hinduism over the next 10 years.
The controversial leader, while speaking at a Hindu meet on Wednesday (28 January) in West Bengal said: "Had there been no conversion, nobody would have ever heard of Salman Khan, Shah Rukh Khan and Imam Bukhari. Had there been no conversion, there would have been no need for ghar wapsi (home coming)."
'Ghar wapsi' or home coming is a term used by the political group for reconverting mostly Christian minorities to Hinduism.
He made the remarks close to a tribal-dominated area, where Christian missionaries are actively working.
"The Muslim population has been rising, while the Hindu population is declining. If this trend continues, West Bengal will soon become part of Bangladesh," the politician said, referring to the issue of "infiltration" from the neighbouring country.
Police have charged the leader Praveen Togadia, who is the international working president of the right-wing Vishwa Hindu Parishard, and one Jugal Kishore on Thursday, for inciting communal disharmony.
According to The Hindu, a sub-divisional police officer said, "Two complaints have been made at the Rampurhat station. One was filed by Bhim Murmu and the other by Ukil Mardi. The police have registered FIRs..."
Meanwhile, allegations were made against the VHP that several tribal people were converted to Hinduism in the area where the Hindu leader had given his speech. The complainants referred to the VHP events held on Wednesday in two towns on the east coast of the country.
However, the VHP leadership denied that their party had organised any such event in the area.
Togadia and Kishore have been charged with hurting religious sentiments and creating enmity between communities.
Christianity is India's third-largest religion according to the census of 2001, with approximately 24 million followers, constituting 2.3 percent of India's population