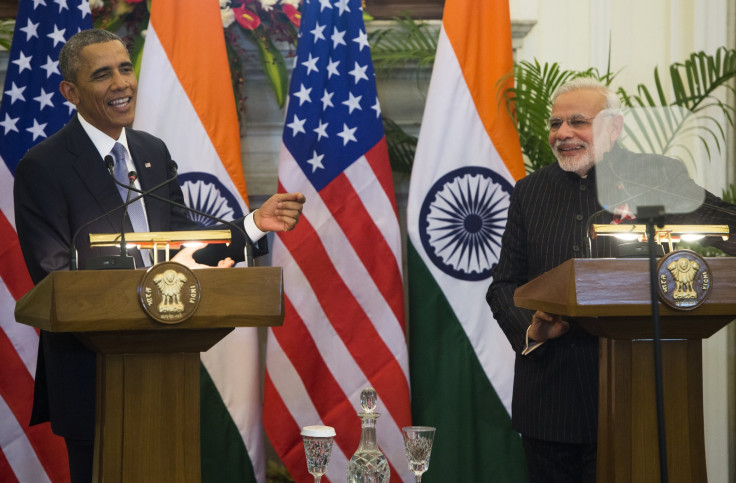 India is reportedly trying to fast-track a deal with the US to buy drones for its military before President Barack Obama's term ends in January 2017. An official in New Delhi said India had requested for 22 Predator Guardian drones in June and the negotiations to finalise the deal are in an advanced stage.
"It is progressing well. The aim is to complete the main process in the next few months," the official, who spoke on the condition of anonymity, told Reuters.
New Delhi has been sharing a cordial relationship with Washington following several personal interactions between Indian Prime Minister Narendra Modi and Obama. It has enabled both the countries to join hands in tackling terrorism in South Asia.
The ties have reportedly made India shift its focus away from Russia towards the US as the top weapons supplier. India is said to be closing in on a multibillion dollar US nuclear reactor deal. In return, Washington has offered Delhi access to high-end military technology to develop and fly fighter planes off its biggest aircraft carriers.
"They have already started helping us on our first indigenous carrier, in terms of certification, quality testing," the Indian government official said. "The challenge will be to sustain the momentum over the next decade."
The Obama administration has favoured India's membership of the Nuclear Suppliers' Group (NSG) and had backed Delhi's entry into the Missile Technology Control Regime which has given India the right to purchase the unarmed Predator drones.
India had also requested the US for the armed version of the Predator in a bid to help deal with suspected terror groups in Pakistan but Washington's export control laws reportedly prohibit such sales.
After negotiating for nearly a decade, the Modi government signed a logistics agreement with the US in August that grants access to each other's military bases. Besides, a couple of other defence and nuclear collaborations are reported to be in the pipeline between the two countries.
However, with the US presidential elections round the corner, there is an element of uncertainty.
While Republic presidential candidate Donald Trump is reported to have been critical of Indian partnership with the US, he has said he values India's businesses. But should Hillary Clinton occupy the White House, things could be a little easier for India as she has dealt with New Delhi in the past as secretary of state.
Manoj Ladwa, a London-based political strategist who served as communications director for Modi's 2014 campaign, told Reuters that Trump's "unpredictability is worrisome in a world that requires steady and mature statesmanship".