At least 103 people were killed when a ferry capsized in northeast India after breaking into two pieces during bad weather.
The passenger ferry was carrying around 350 people when it sank in the Brahmaputra river in Assam state during a storm. There are 100 people who are still thought to be missing.
Rescuers pulled bodies from the river throughout the night, but heavy winds and rain hampered the operation.
Witnesses said the boat was old and broke into two after capsizing in the river.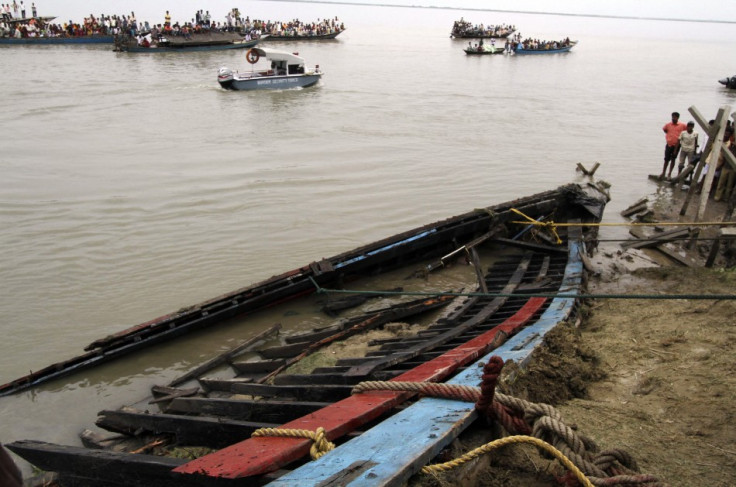 Assam's chief minister Tarun Gogoi told AFP: "I will be ordering an inquiry into the cause of the accident, but right now our priority is to account for every person who was on the ferry."
Reports say around 150 people swam to safety or were rescued by nearby villagers.
The accident occurred near Fakiragram village in west Dhubri district, 215 miles west of the state capital, Gauhati and close to the border with Bangladesh.
The ferry was reportedly overcrowded, with many passengers still boarding after the last tickets had been sold. Assam state police chief JN Choudhury said passengers travelling on the top deck had been saved.
One passenger told New Delhi Television that there was no lifeboats on the ferry.
Indian prime minister Manmohan Singh said he was shocked and grieved to know about the loss of lives and ordered help for the relief effort.
Mohan Lal, a senior officer with the Border Security Force, said 35 troops were at the site, where they used handheld searchlights on boats to search for passengers after daylight faded.
Lal said troops had found parts of the vessel and were waiting for a crane to lift them out.