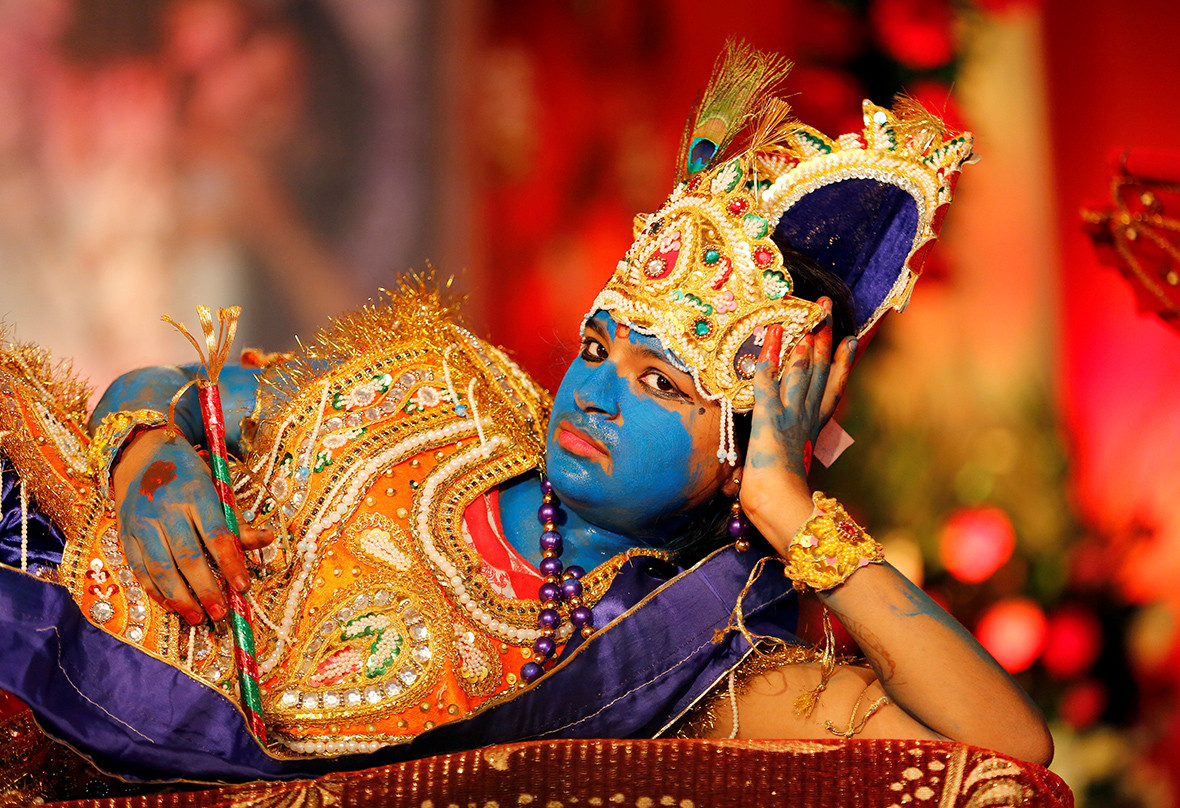 Indian Hindu devotees across the world celebrated the Krishna Janmashtami festival, which marks the birth of Hindu deity Lord Krishna.
Also known as Saatam Aatham, Gokulashami or simply Janmashtami, the festival is celebrated on the eighth day of the Krishna Pasha of the month of Shravana, which, in the Hindu calendar, runs from August until September. Hindus celebrate Janmashtami by fasting, worshipping Lord Krishna and offering prayers at the time he is believed to have been born. At midnight, worshippers gather to sing, dance and exchange gifts.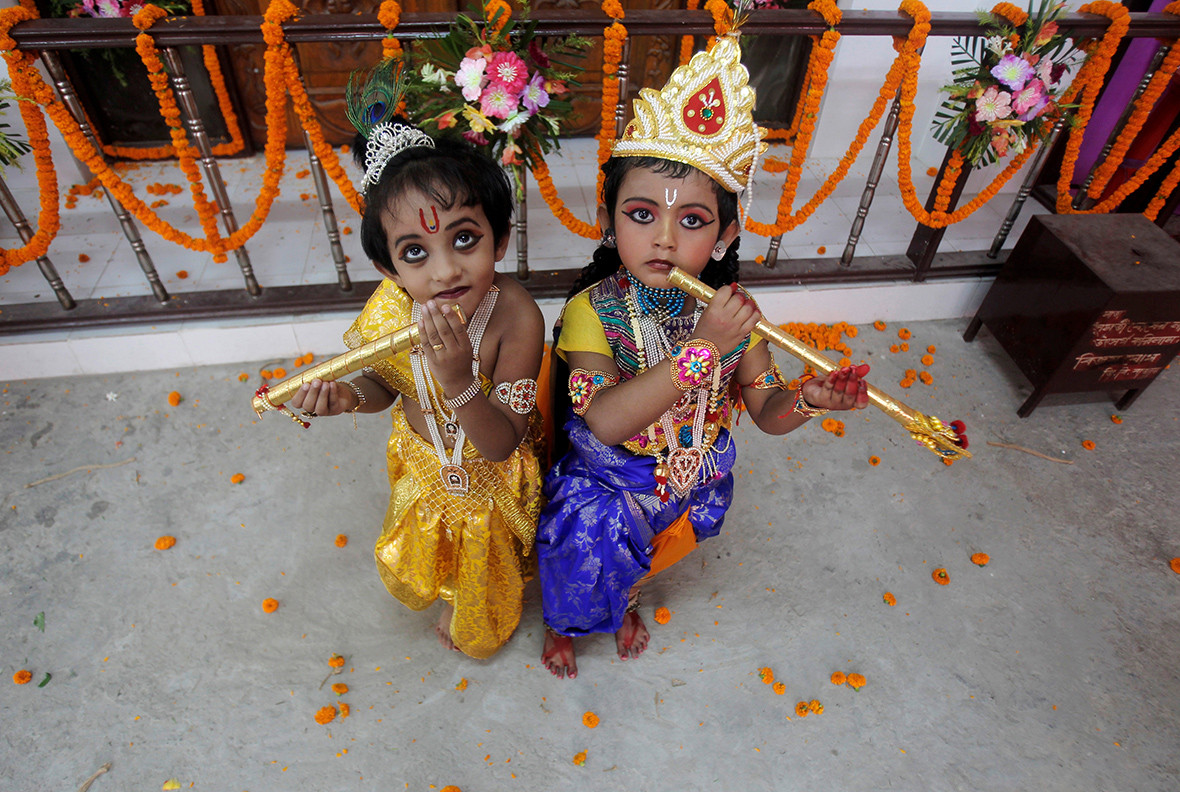 However, restrictions were put in place this year for one of the festivals main traditions, Dahi Handi, a popular ritual in which people climb on top of each other to form a human pyramid. The aim is to break a pot full of curd that is hanging on a rope high above the ground.
This year, the Supreme Court upheld a lower courts decision on 17 August 2016, banning anyone under the age of 18 to participate. They also imposed a height restriction for the pyramid to 6 metres.
Workers of regional party Maharashtra Navnirman Sena (MNS) wore T-shirts reading 'I will break the law' and formed a human pyramid of 15 metres high in the Thane district. In Mumbai, 'Govindas' – as the Krishna devotees call themselves – lay on the ground to form a human chain in protest of the court order. Another group used a ladder to reach the curd-filled pot, or 'dahi handi', and raised black flags in a show of protest.
IBTimes UK takes a look at some of the best photos from the festival so far: