Thousands left homeless after entire Italian villages are destroyed by earthquake
Roughly 5,000 people are involved in post-quake operations as the search for survivors continues.
Rescue teams have been working through the night to try and find survivors who may be trapped underneath the rubble caused by an earthquake which flattened Italy's central mountainous villages on 24 August.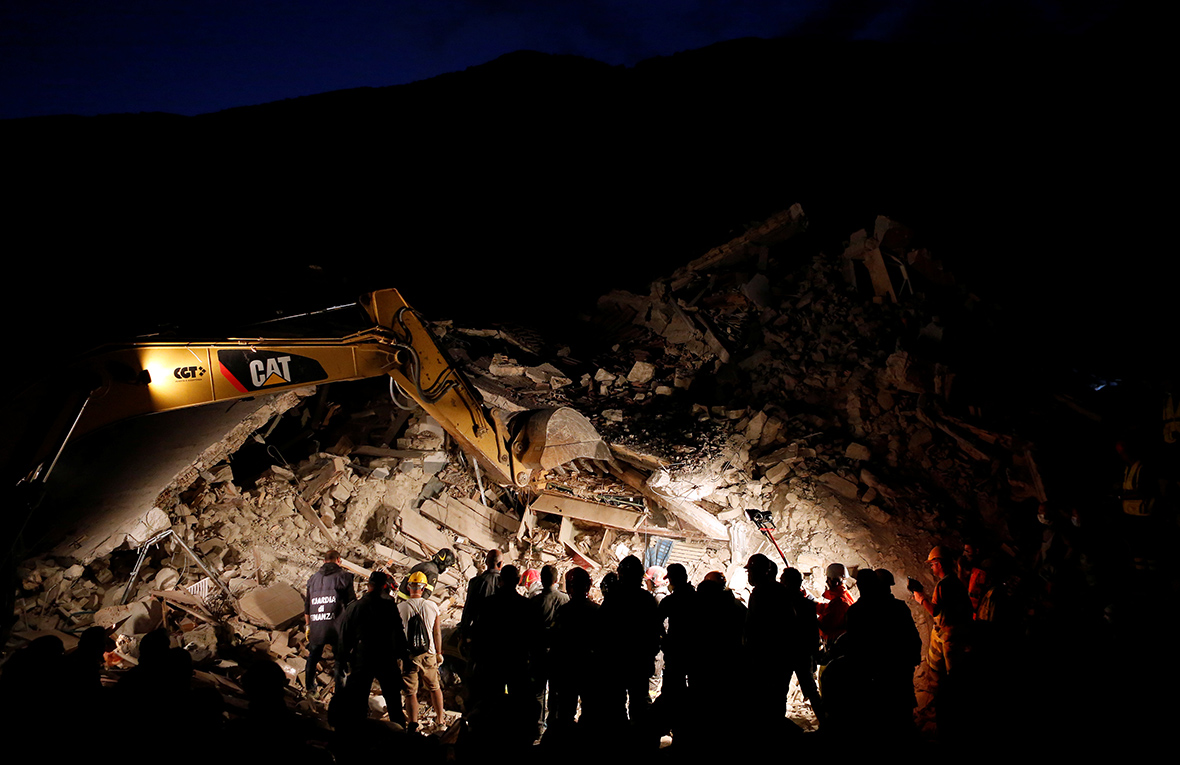 The death toll had risen to 250 on Thursday morning (25 August) and officials have said that the figure is expected to rise as search operations continue. It now appears that the toll is likely to surpass that from Italy's last major earthquake in 2009 in nearby L'Aquila, which killed over 300 people. However, firefighter spokesman Luca Cari made a point in stating that survivors were found up to 72 hours afterwards. "We're still in a phase that allows us to hope we'll find people alive," he said.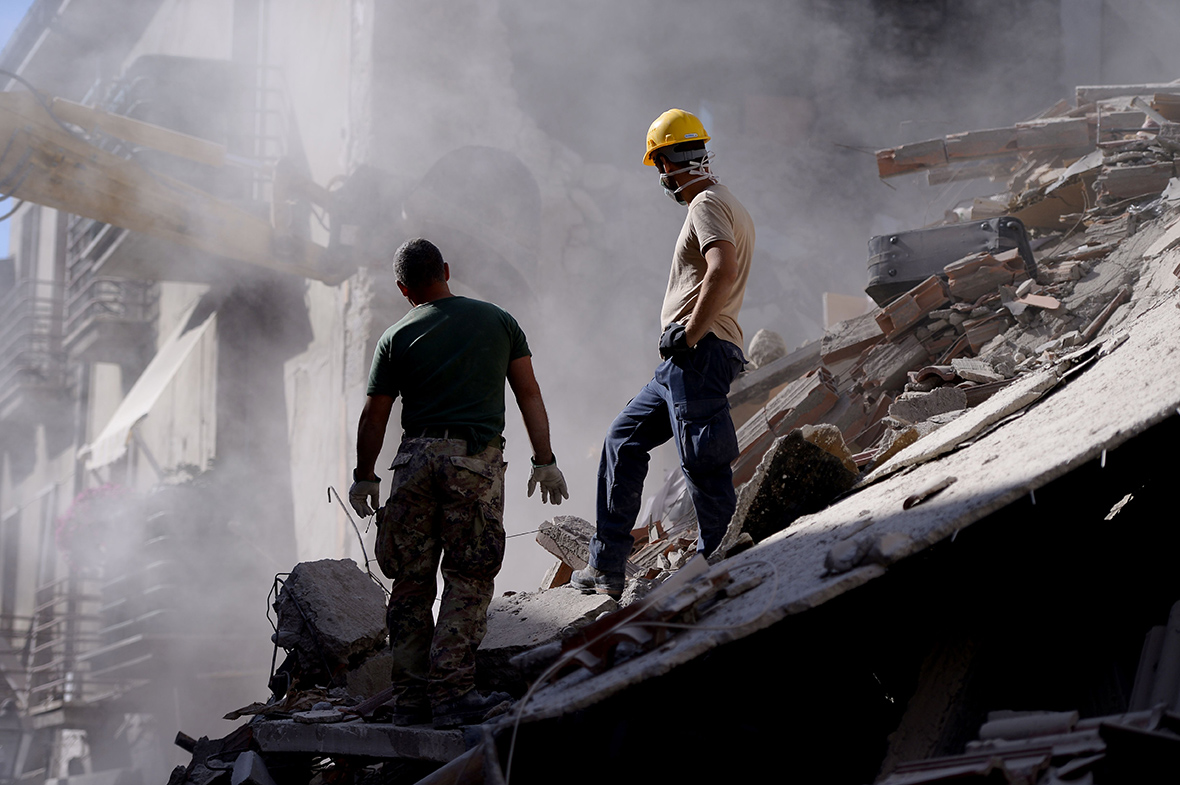 Despite 460 aftershocks which rattled the area, the search has seen around 5,000 people, including police, firefighters, army troops and volunteers involved in post-quake operations, working through the darkness using emergency lighting. In Pescara del Tronto a 10 year old girl was found alive during the night-time search, after spending roughly 17 hours trapped in the rubble. "You can hear something under here. Quiet, quiet," one rescue worker said, before soon urging her on: "Come on, Giulia, come on, Giulia."
Others were not so fortunate. In nearby Accumoli, a family of four, including two boys who were eight months and nine years of age were buried when a church bell tower fell into their house. "Unfortunately, 90 percent we pull out are dead, but some make it, that's why we are here," said Christian Bianchetti, a volunteer from Rieti who was working in devastated Amatrice.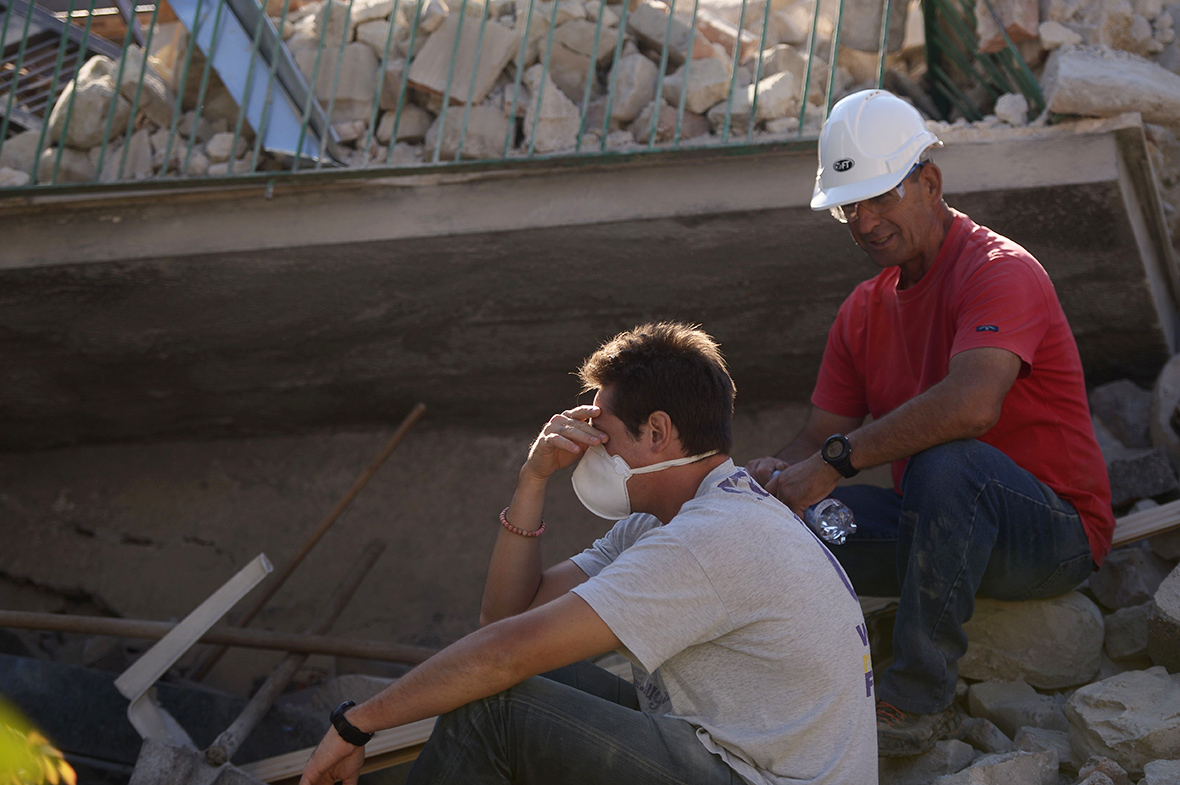 The civil protection agency set up tent cities around the affected towns to accommodate the people who have been left homeless – over a thousand of whom took up the offer to sleep there. In Amatrice, some 50 adults and children spent the night inside a local sports centre.
"It's not easy for them," civil protection volunteer Tiziano De Carolis, told AP. De Carolis is helping to care for about 350 homeless people in Amatrice. "They have lost everything, the work of an entire life, like those who have a business, a shop, a pharmacy, a grocery store and from one day to another they discovered everything they had was destroyed."
As the search effort continued, the soul-searching began once again as Italy confronted the effects of having the highest seismic hazard in Western Europe, some of its most picturesque medieval villages, and anti-seismic building codes that aren't applied to old buildings and often aren't respected when new ones are built.