India marked the 70th anniversary of independence from British rule with colourful displays of national pride. The colours of the Indian flag – saffron, white and green – were everywhere: projected onto buildings, lining city streets and painted on the faces of children across the nation of 1.3 billion people.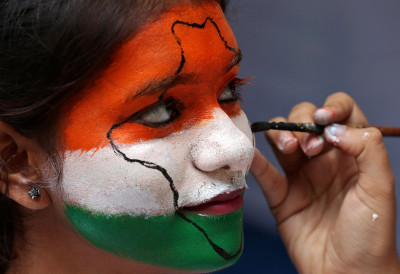 Prime Minister Narendra Modi addressed thousands of people from the historic ramparts of 17th-century Red Fort. This was where the country's first Prime Minister Jawaharlal Nehru addressed the nation after India's independence from British colonial rule in 1947.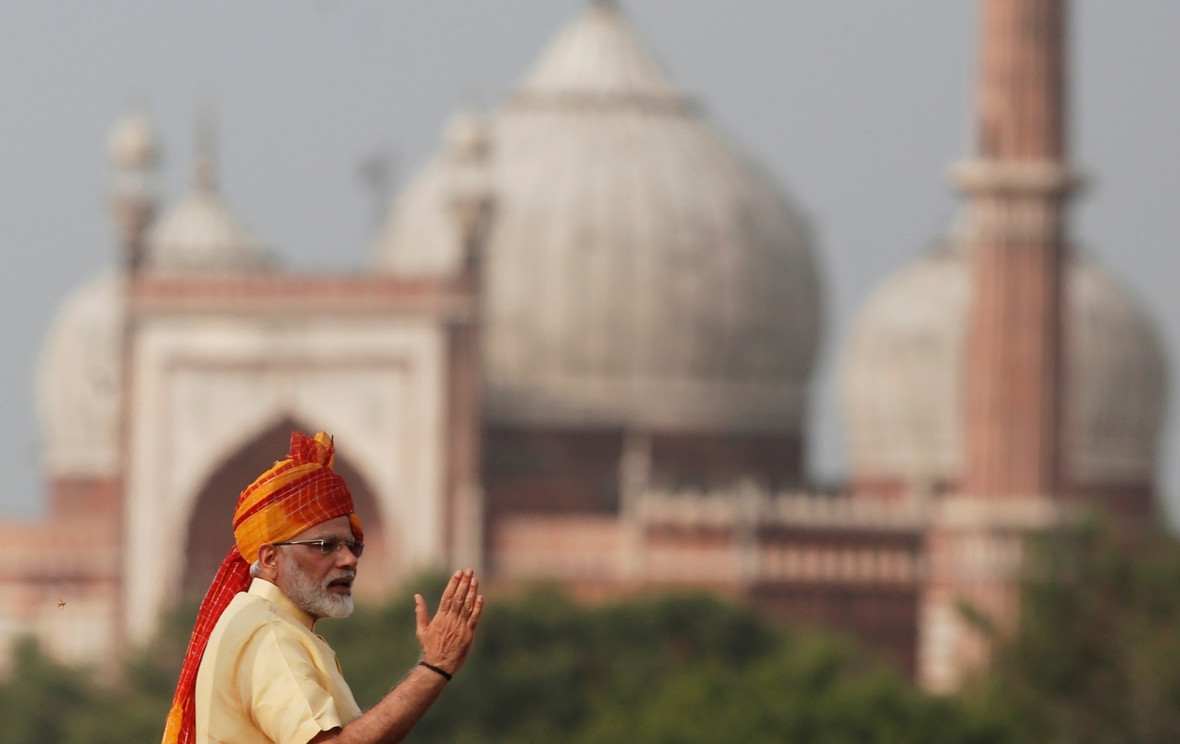 In his speech, Modi condemned the use of violence in the name of faith. A series of attacks against minorities have sparked debate about whether a surge of Hindu nationalism is undermining the country's secular ideals. Since Modi's Hindu nationalist Bharatiya Janata Party came to power in 2014, fringe Hindu groups have carried out deadly attacks on Muslims accused of eating beef.
Modi also spoke at length about delivering a "new India" by 2022, underlining his confidence of winning the next general election, due by 2019. Strong growth and economic reforms have bolstered Modi's popularity and helped his party sweep state elections in recent years, leaving the opposition severely weakened.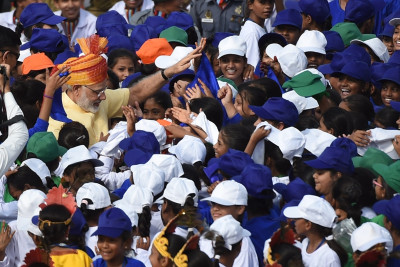 Modi was conciliatory towards the Muslim-majority Himalayan region of Kashmir, which has been divided between Pakistan and India, and a source of conflict between them, since their creation upon the partition of British-ruled India in 1947. Violent protests against Indian rule have erupted over the past year, but Modi said neither "name-calling nor bullets" would be enough to pacify the region. What was needed, he said, were "hugs".
Sweets, not hugs, were exchanged between Indian and Pakistani soldiers in what has become a tradition at the Wagah-Attari border. India's Border Security Force (BSF) offered sweets to Pakistani Rangers to mark India's Independence Day. The day before this, Pakistani Rangers had sent sweets to the Indian BSF soldiers to mark Pakistan's Independence Day.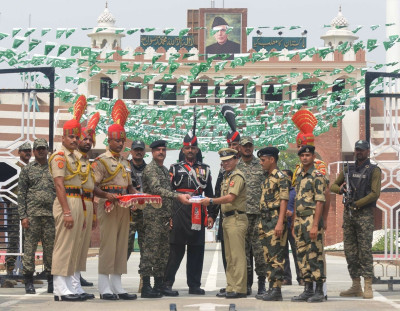 Kashmir was, understandably, the one region in India where the crowds didn't go wild for Independence Day. The stadium in Srinagar was packed with marching bands and motorbike stunts – but not people. About 3,000 people attended the function in the Bakshi stadium, which has a capacity of over 18,000. Online new site Firstpost reported that most of the people in the general stands remained seated when the National Anthem was played soon after Jammu and Kashmir chief minister Mehbooba Mufti unfurled the tricolour.
The almost empty stadium came as a shock to the Uttar Pradesh Police contingent which was invited to the festivities in Kashmir. Deputy Superintendent Sheodan Singh told reporters it was disappointing to see such a small gathering. "In our state, Independence Day is celebrated like a festival."