India: Man beheaded in ritual sacrifice for a better harvest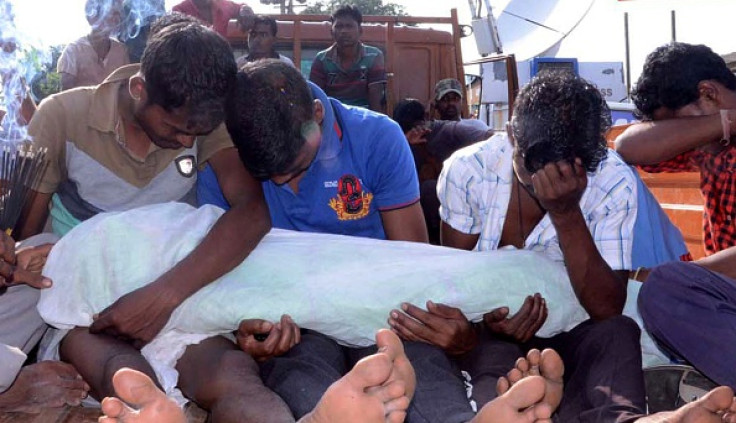 The Indian police are investigating the death of a 55-year-old man beheaded in what is thought to be a ritual sacrifice intended to conjure up a better harvest.
The headless corpse of Thepa Kharia was found in his house in a remote village in the state of Jharkhand, eastern India.
Kharia's brother told police that a group of occultists, known as Orkas, decapitated the man after breaking in his house in order to carry out a sacrifice calling for more rain and better crop yields.
The Hindustan Times quoted Khana's brother as saying: "Orkas can be anyone, from farmers to tantriks. They bury the head in the field and expect that the sacrifice will yield good harvest for the community."
Ajay Kumar Thakur, the officer investigating the murder, told news agency AFP: "The family says the occultists killed him for the ritual. His head is still missing."
Human sacrifices widespread in rural areas
Human sacrifices occur in remote villages in India, where belief in occult is widespread.
A few days prior to Kharia's death, the decapitated body of Sanatan Bag, 5, was found in an apparent child sacrifice at a temple in Rangapara village, in the state of Assam. It is believed that the boy was killed by a suspected occultist who was then lynched by angry villagers.
In 2013, toddler Akash Singh was brutally killed by a group of people who believed the sacrifice of the child could give them a better life.
In the same year, a father axed his eight-month-old son to death after claiming that Kali, the "Goddess of time, change, and destruction" asked him to do so.
Rajkumar Chaurasia killed his son in front of a temple he had built in his house in Narain Purva village, Barabanki. When he was arrested, he told police he thought the sacrifice would bring joy to childless couples "who visited the Goddess Kali temple".
In 2011, seven-year-old Lalita Tati was killed by two farmers who sacrificed her in a ritual for better harvest. It is believed that the farmers later wrote a letter to Lalita's father in which they confessed their crime.
© Copyright IBTimes 2023. All rights reserved.