Pakistan: Family axed to death in honour killing attack over 'marriage of 28 years'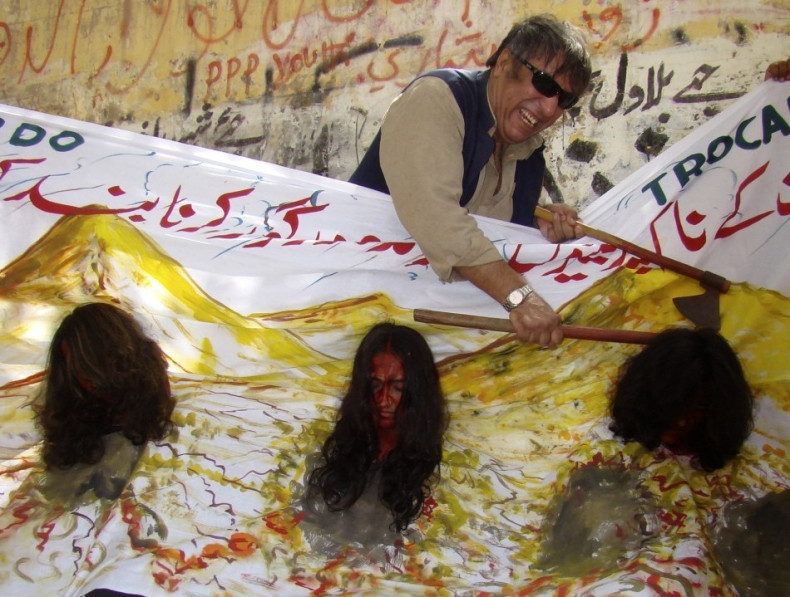 A Pakistani couple and three of their four children have been axed to death in an honour killing attack.
It is believed that the crime was committed in revenge by the family of 60-year-old mother Fatima, over her re-marriage to a cousin some 28 years ago.
One of the couple's daughters managed to survive and told the police that four of Fatima's family members had travelled from the capital of Baghdad to the city of Jhan armed with daggers and axes.
"She told us, 'We all tried to save each other but could not because they were armed'," Muhammad Aslam, a policeman at Athara Hazari Police Station in Jhang, told Reuters.
Why the attack had taken place now after such a long time was not clear, Reuters reported.
Honour killing, which occurs when a person is accused of bringing shame upon their family - usually by family members - is a widespread practice in Pakistan.
In fact, out of the 5,000 honour killings that occur internationally each year, about 1,000 happen in Pakistan, and 1,000 take place in India, according to international digital resource centre Honour Based Violence Awareness (HBVA).
However, where the central criminal justice system is weak or unaffordable, honour killings may be ordered through informal legal systems. This makes the statistics unreliable, as the number of honour killings per year might be much higher than the official reports say.
The Human Rights Commission of Pakistan reported 943 women died in so-called honour killings last year.
Amnesty International reported 960 honour killings in Pakistan in 2010.
The quintuple murder occurred a few weeks after two teenage brothers confessed to killing their mother and two stepsisters after accusing them of behaving immorally.
Previously, a young girl was burnt alive by the man she had refused to marry.