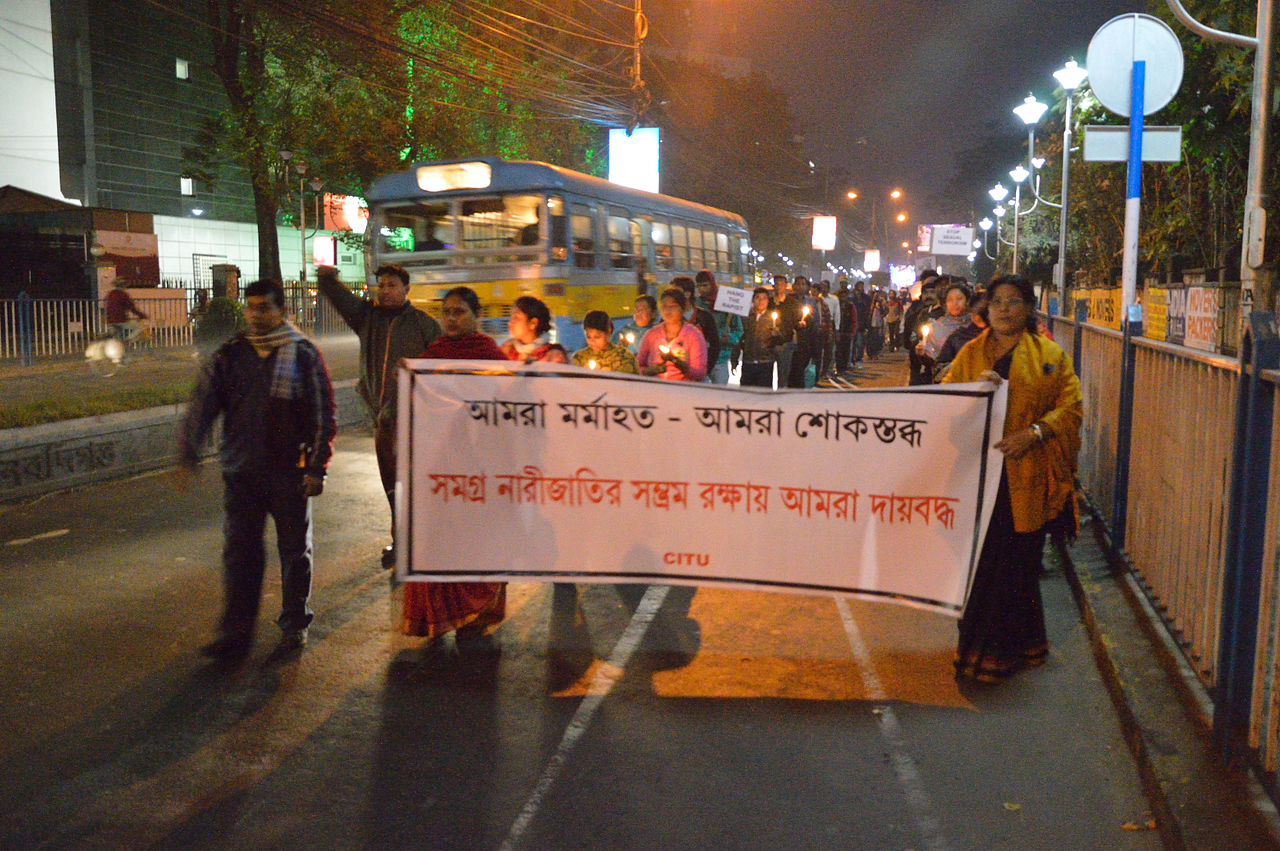 One of the Indian men convicted for gang-raping and killing a woman in India's capital New Delhi in 2012 has sparked outrage after blaming the victim for what happened to her.
23-year-old female student Jyoti Singh was sexually abused, beaten and thrown out of a moving bus while she was returning home from the cinema with a male friend. She later died at Singapore's Mount Elizabeth Hospital.
Convicted for his part in the attack, Mukesh Singh was driving the bus at the time of the assault. He initially denied he was involved in the rape and murder, but investigations found DNA evidence against him.
During an interview conducted in jail for a BBC documentary, Singh said the student was to blame for going out at night and attracting the attention of her assailants.
"A girl is far more responsible for rape than a boy," he said and then added that the killing was an accident and Jyoti would have not died if she and her friend had not tried to fight back during the aggression.
"When being raped, she shouldn't fight back. She should just be silent and allow the rape. Then they'd have dropped her off after 'doing her', and only hit the boy."
During the interview, which will be aired on International Women's Day, 8 March, Singh also said women and men are not equal.
"A decent girl won't roam around at 9 o'clock at night. A girl is far more responsible for rape than a boy. Boy and girl are not equal. Housework and housekeeping is for girls, not roaming in discos and bars at night doing wrong things, wearing wrong clothes. About 20% of girls are good."
Singh, whose death sentence is currently on appeal, also warned that capital punishment for rapists will endanger future rape victims.
"The death penalty will make things even more dangerous for girls. Before, they would rape and say, 'Leave her, she won't tell anyone.' Now when they rape, especially the criminal types, they will just kill the girl. Death."
The Delhi gang rape sparked worldwide outrage and shed light on the problem of sexual violence in India, where official records say a rape occurs every 22 minutes. Singh's comments came a few months after Jyoti's family warned that women in India are still not safe.
Last December, a survey published by the Hindustan Times revealed that 2,054 women out of the 2,257 (91%) interviewed in Delhi believed the capital had not become any safer since the gang-rape attack. At least 2,189 women (97%) admitted they had faced some form of sexual harassment
In 2014, a spate of rapes in Uttar Pradesh – including some which saw the victims being hung from trees after being abused – caused a huge backlash, with dozens of people urging the Indian government to tighten its laws on rape and to persecute perpetrators who go largely unpunished.