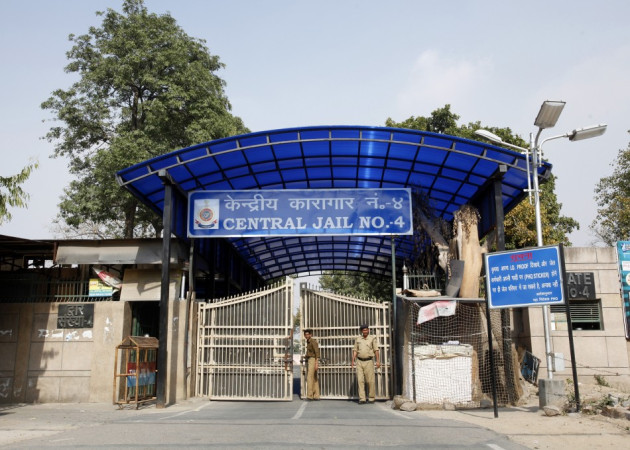 A man convicted of murder in the Indian state of Bihar has been allowed to organise the wedding of his daughter from jail.
Janardhan Kamkar, imprisoned in 2001 for a crime committed a decade earlier, is housed in an experimental "open jail" in the state's Buxar district.
The jail, which allows inmates certain privileges and rights of association, was built and inaugurated last year with the aim of reintegrating prisoners into society.
The wedding of Kamkar's daughter, 20-year-old Sunita Kumari, and Mantu Kumar took place at a temple earlier this week, attended by a large number of inmates.
The Open Jail
Kamkar is one of 74 prisoners in the Buxar open jail. The men are allowed to live with their families in one-room apartments with attached kitchens and bathrooms. The prisoners also have access to a gymnasium, a park and a community hall. There is a school for their children and the inmates can enrol on vocational courses.
The entire 42-acre campus is protected by walls that are just four feet high, rather than the usual 14-18 feet. It contains 104 apartments, and houses only low-risk inmates who have served more than half their sentence and have a record of good behaviour.
"I had never expected that I would be able to perform the marriage of my daughter in this way," Kamkar said after his daughter's wedding, "This has been possible only because of the open jail."
The Concept of an Open Jail
The idea for this facility was discussed at length during the Asian Pacific Correction Administrative Conference, held in Brunei late last year. Although still at an experimental stage, the international community has responded positively.
"On hearing detailed presentation about the functioning of the open jail in Bihar, representatives from countries like Japan, Singapore and Brunei among others showered rich praise and evinced interest to pay a visit," Inspector General of Police (Prisons) Anand Kishore, who attended the conference, told the Press Trust of India.