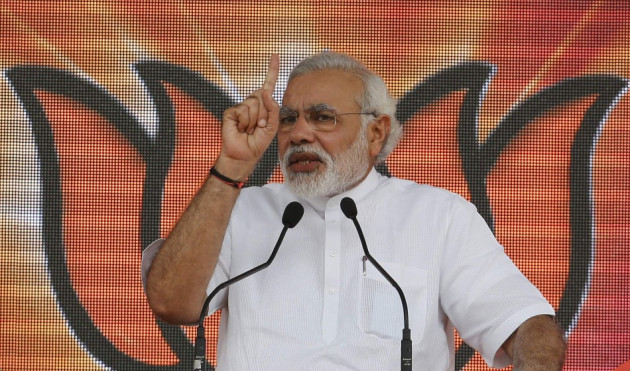 At least five people have been killed and dozens injured in a series of blasts in Patna, the capital of India's north-eastern state of Bihar.
The first explosion took place in a toilet of the Patna railway station in the morning in which one person was killed, according to NDTV. Two crude bombs at the scene were later defused.
The explosions came ahead of a rally by Narendra Modi, the controversial prime ministerial contender of the right-wing Bharatiya Janata Party. Thousands of people are reported to have thronged the meeting venue. Modi later addressed the gathering.
Bihar officials have confirmed at least eight low-intensity blasts, one of which was in front of a cinema.
Prime Minister Manmohan Singh's office said: "The prime minister condemns the blasts which occurred at several places in Patna. He appeals to the people to maintain peace and calm."
The federal government has rushed intelligence and security personnel to the blast sites. They, along with Bihar officials, are probing the attack.
Minister of State for Home R P N Singh told the Press Trust of India: "We are in regular touch with authorities in Bihar and have offered them all necessary assistance. We are trying to get more information."
According to reports, the explosions were aimed at wrecking the rally plans of Modi who is being accused of turning a blind eye to the killing of a larger number of Muslims in 2002 in Gujarat state of which he is the chief minister.
Modi, a polarising figure in Indian polity, has been on a whirlwind campaign tour of various parts of India ahead of the forthcoming polls in five states.
These elections are seen as a trial run for the national election due next year.
"This blast cannot stop the youth from being part of Modi's rally. There is anger among people and they want to get rid of Congress and also other parties who are standing with it. Investigation should be done so as to find out who is behind it," said senior BJP leader Mukhtar Abbas Naqvi.