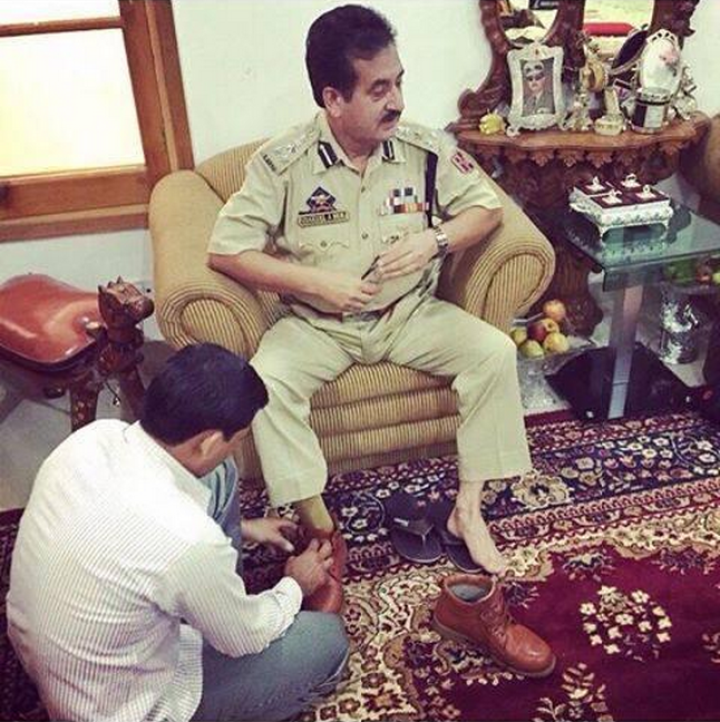 Indian police have opened an investigation into a senior police officer, after pictures posted by his son on social media appeared to show him abusing his power by using subordinates to tie his shoelaces or as golf caddies.
The photos of Shakeel Ahmed Beig, a deputy inspector general in the northern state of Jammu, went viral online sparking outrage in the country of 1.2 billion people.
In a picture posted by his California-based son Tony under the hashtags 'BossLife' and 'King', Beig is seen wearing his uniform as he comfortably sits in an armchair while an assistant helps him put on his shoes.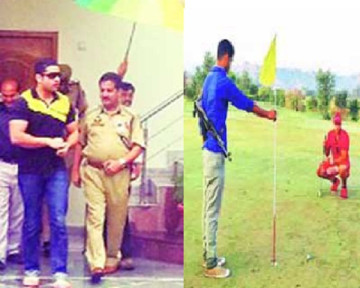 "Real king — My Dad!! Last time he put on his shoes himself was almost 15 years ago," the caption read.
Another photo portrays the decorated policeman and son walking out of a building surrounded by security guards, with a man holding an open umbrella to shield them from the sun.
"Dad and I. #Security, #Guns and #Umbrella even when there is no sun or rain ;)," the Instagram posting read.
In a third picture that prompted calls for Beig to resign, he is seen preparing for a putt on a golf court helped by an armed security guard that removes the flag stick for him.
The photos were picked up by local media drawing a furious reaction from the public.
Some have since been removed by the officer's son, an Australia-educated fashion entrepreneur who lives in Los Angeles. Police have however launched a probe.
"We have taken the issue seriously," Jammu's director general of Police K Rajendra told the Indian Express. "I ordered an investigation."