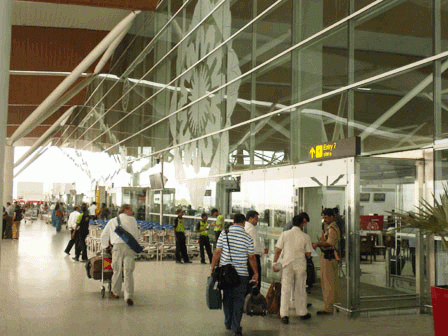 A radioactive leak has been detected in a cargo shipment at the Indira Gandhi International Airport in Delhi.
The leak is minor and has been contained, home ministry sources told media.
The incident took place at the cargo area of a Turkish Airlines. The area has been cordoned off by the National Disaster Response Force (NDRF).
The damaged package containing nuclear medicine was meant for Fortis hospital, according to NDRF sources.
In 2010, a radioactive leak from a scrap lab apparatus had led to the death of one and burn injuries to others at Delhi's Mayapuri industrial area.
Contact with radioactive material Cobalt-60 remaining in the gamma irradiator disposed of by Delhi University was responsible for the tragedy.