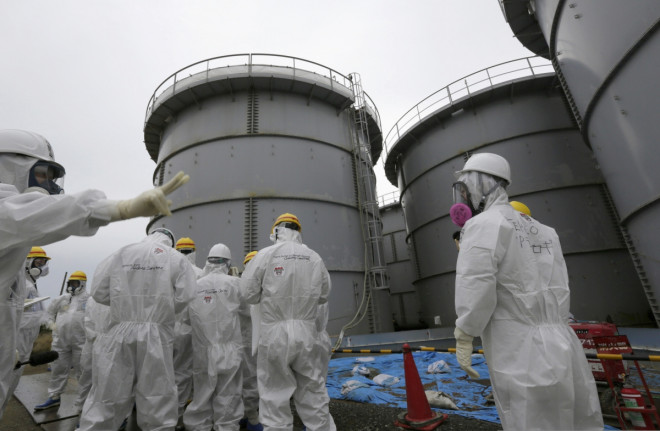 Tokyo Electric Power Company (Tepco), the operator of the troubled Fukushima Daiichi Nuclear Power Plant in Japan, said a contaminated water tank has leaked a large amount of radio-active water.
Tepco said that the leak was found late night on 19 February, and an estimated 100 metric tonnes of radioactive water has leaked from the water tank.
The plant has stopped the water-flow into the tank and the leaking has stopped, the company said.
The contaminated water flowed over a barrier around the tank and is being absorbed into the ground. Tepco added that it does not believe the water reached the nearby ocean.
The company doesn't believe that there was any leakage of the radioactive water into the nearby Pacific Ocean.
"As there is no drainage way near the leak, which is in any case far from the ocean, it is unlikely that the water has made its way into the sea," a company spokesman told the South China Morning Post.
Nuclear Disaster
The latest leak is one of the largest since Tepco reported a leakage of about 300 tonnes of contaminated water from a tank in August 2013.
In March 2011, Japan was hit by a massive earthquake and tsunami, resulting in the meltdown of three nuclear reactors at the Fukushima Daiichi nuclear plant.
In order to prevent leakage into the Pacific Ocean, Tepco has been storing a vast amount of radio-active water in a growing number of containers. The company has struggled with the radio-active water management and has reported a number of leaks last year.
The government led by Prime Minister Shinzo Abe's has earlier vowed to deal with the toxic water crisis at the plant. About 300 tons of highly radio-active groundwater seep into the ocean each day due to the disaster, according to the government.
According to a Tepco statement, as many as 20 trillion becquerels of cesium-137, 10 trillion becquerels of strontium-90 and 40 trillion becquerels of tritium entered the ocean via groundwater between May 2011 and August 2013.
In addition, some 400 tonnes of groundwater flows into the site buildings every day and becomes contaminated.