A five-year-old girl in India has died two weeks after she was raped by a man while his accomplice kept watch.
The ferocity of the assault put the girl in a coma. She was being treated in hospital in the city of Nagpur following the attack in the central Indian state of Madhya Pradesh but has died of a heart attack.
The victim suffered a brain injury when her attackers tried to stifle her cries by smothering her face.
It was the latest case of child sex abuse in India which has sparked a huge wave of revulsion across much of the country and around the world. Protesters have accused the police of inaction.
The girl was lured to a farm by two men who were known to the victim's family, a court heard. One of the men raped her while the other one kept lookout, it has been alleged. Her parents were at work at the time.
Her mother has demanded the death penalty for the attackers.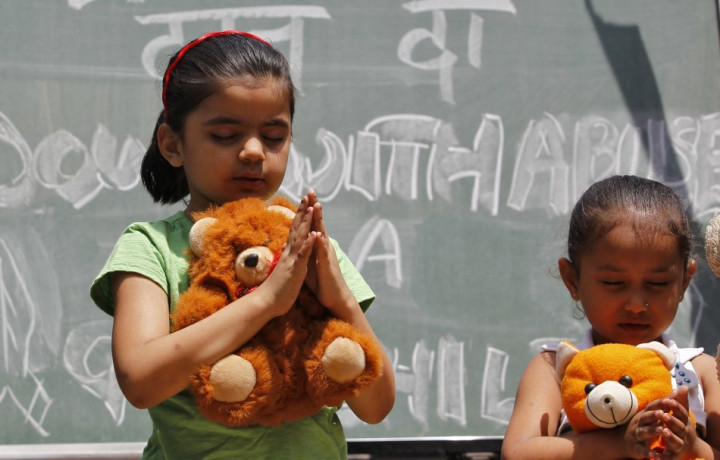 She said: "The rape deserves harsh punishment and they should be burnt to death publicly."
Suspect Firoz Khan, 35, was arrested five days after the incident.
The case came after another high-profile case in New Dehli, in which a five-year-old child was kidnapped, raped and tortured by two men.
That case sparked protests outside a local police station for three days. Demonstrators said that officers had failed the victim's family and friends.
Reports of rapes in India have jumped in recent months, following the case of a medical student who was raped by five men on a private bus in New Delhi in December.
She subsequently died of massive injuries. The case caused an international outcry and resulted in tough new laws, including the death penalty for repeat offenders. But attitudes have proven harder to change.
In March a Swiss tourist was raped in Madhya Pradesh in an attack which Indian officials blamed on the victim's husband and the woman herself.