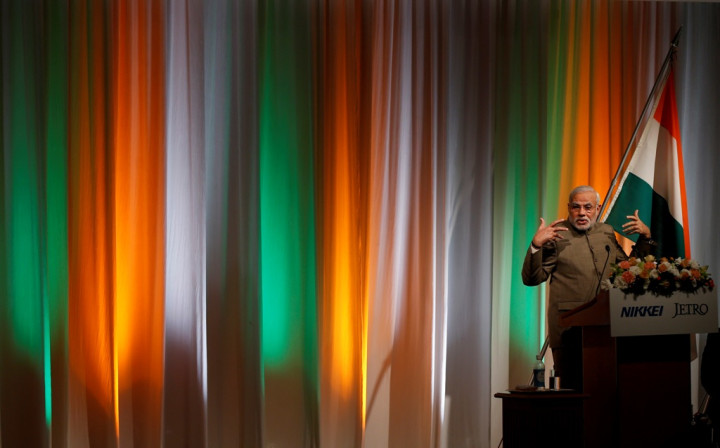 New Delhi will recalibrate the way it measures India's gross domestic product, to reflect informal and under-represented economic sectors.
The initiative is expected to show that Asia's third largest economy is larger than previously estimated.
India's informal economy and service sector accounts for over three-fifths of its $1.8tn (£1.1tn, €1.4tn) economy. But accurate data is unavailable for these segments, forcing the government to depend on surveys and samples to calculate their growth.
That data is then combined with actual output numbers for mainstream industry to produce the GDP figure.
India usually revises the method of calculating national accounts and other macro data every five years, bringing in a newer base year and adjusting for changes in the economy.
2004-05 serves as the base year at present.
But Prime Minister Narendra Modi's regime, committed to boosting growth and lowering the fiscal deficit, plans to adjust the measurement early in 2015, a senior official at the Ministry of Statistics told Reuters.
Officials said the revision will not be on the scale of a similar exercise completed in Nigeria this year – Nigeria raced past South Africa to become Africa's biggest economy, after the government revised its measures for calculating GDP.
Several European economies have also made revisions to their growth measures, resulting in significantly higher estimates of economic activity.
"We plan to release GDP data based on the 2011-12 base year by early [2015], that could theoretically revise up the growth estimates," the unnamed Indian official told the news agency.
India's GDP expanded at an annual rate of 5.7% in the April-June first-quarter, its fastest pace in two-and-a-half years, government data showed in August.
In March 2010, when New Delhi last revised the national accounts, annual economic growth estimates were upwardly adjusted by 0.8 to 1.7 percentage points for four years. That allowed the previous UPA regime to take credit for the nation's highest-ever stretch of economic growth.
The 2010 revision almost doubled the estimated contribution of coaching and private tuition to the economy. It also gave a lot of weight to the construction, trade and hotel industries. But the importance of beauty salons, communication and railways waned.