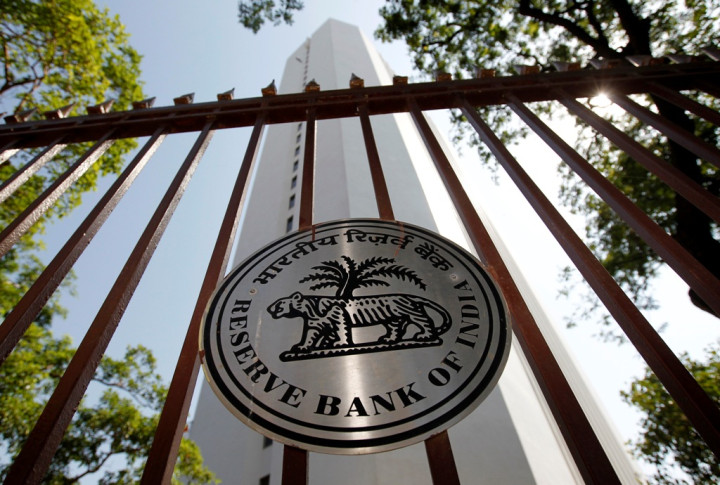 Bank of America-Merrill Lynch believes India's central bank will cut its key policy repo rate by 75-100 basis points starting early 2015 and expects a rate cut even if the US Federal Reserve hikes US rates.
The repo rate is the rate at which the Reserve Bank of India lends money to commercial banks on a short term basis. It is a means by which monetary authorities control inflation. One basis point is equivalent to 0.01%.
BofA said in a note to clients that the India versus US rate differential is already at 800 basis points (bps), far higher than average 460 bps since January 2003.
BofA added that high foreign exchange reserves hold the key for rupee stability, more than the US versus India rate differentials.
BOP Data
The Reserve Bank of India (RBI) is expected to put out balance of payments (BOP) data before 30 September, 2014.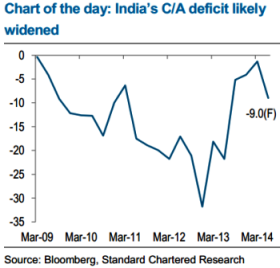 Standard Chartered said in a 27 August note: "The Reserve Bank of India is likely to release Q1-FY15 (ends March 2015) balance of payment (BoP) data in the next two weeks. We expect the current account (C/A) deficit to widen to $9bn [£5.4bn, €6.8bn] from $1.4bn in Q4-FY14 as the trade deficit likely widened by an equivalent amount.
"This is not surprising as the Q4 trade deficit benefits from favourable seasonality that fades away with a start of each new financial year. This year was no different.
"Easing gold import regulations also pushed the trade deficit wider as gold imports picked up to $7bn from $5.3bn in the previous quarter."
"If the Q1-FY15 C/A deficit prints at these levels, it would be the widest recorded since the quarter ended June 2013. It would also put a marginal upside risk bias to our FY15 C/A deficit forecast of $35bn."