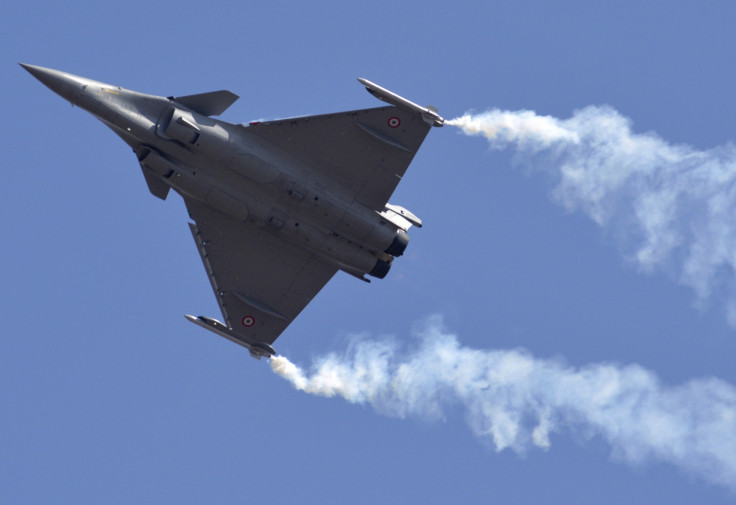 India has finally signed a government-to-government agreement with France to acquire 36 Rafale jets. Visiting French Defence Minister Jean-Yves Drian and his Indian counterpart Manohar Parrikar signed the €7.8bn ($8.7bn) deal in New Delhi.
The long-awaited deal has been in the works for years and delayed by torturous negotiations over the price.
Deliveries of the Dassault Aviation-manufactured twin-engine jets, to be supplied in fly-away condition, will begin in 36 months from the date of the agreement and end in 66 months. All the aircraft will be equipped with advanced missiles like Meteor and Scalp.
Close to 15% of the entire cost would be paid to the manufacturers in advance. The deal includes the fighter jets, maintenance, missiles and spares. Parikkar said: "Rafale will significantly improve India's strike and defence capabilities."
India is procuring the sophisticated jets keeping both China and Pakistan in mind.
India began hunting for multi-role fighter jets in 2007, under the former government, to replace its ageing fleet. But, after lengthy political wrangling and intense negotiations, Prime Minister Narendra Modi's government finalised the deal only in 2015 with no nod on the exact pricing.
The Indian Air Force had earlier said it required up to 126 jets to replace the ageing squadrons. But the numbers were sharply reduced after discussions with the French manufacturer remained deadlocked for more than three years.
Though the details of the backdoor negotiations remain sketchy, the Indian government claims it has brought down the price by about €600m from the initial amount. Under the agreement, Dassault is also required to procure certain components for the jets manufactured by Indian companies, which are expected to benefit to the tune of over a billion euros.