Mumbai, the financial capital of India, has been put on high alert for a second day after school children reportedly spotted a group of masked men carrying weapons in the coastal town of Uran in Maharashtra, a mere 47km from the city. The first terror alerts were issued on 22 September when the principal of a school informed the police of receiving separate reports from two students that they saw the "suspicious looking" men near a naval ammunition storage facility.
Maharashtra Director General of Police Satish Mathur said, "Two students informed us that they saw suspicious men in Uran. While one student claimed that he spotted one person, the other claimed to have seen five persons."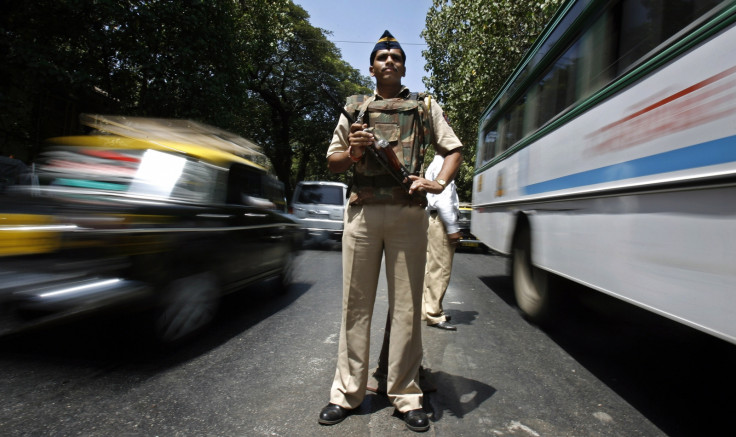 One student claimed to have heard the men talking in a "different language" but recognised the words "ONGC" and "school". Aside from a naval base, Uran is also home to a state-run Oil and Natural Gas Corporation Limited (ONGC) plant. The Jawaharlal Nehru Port and the Bhabha Atomic Research Centre are also located in the same region.
A multi-agency investigation is being carried out with participation from the state's Anti-Terror Squad (ATS), Navy and local police force. The elite anti-terror commando force National Security Guards has also been deployed to Uran and key locations of Mumbai. The police have also released a sketch of one of the suspects based on descriptions from the students.
Mumbai witnessed one of its most devastating terror attacks in November 2008, when members of the Pakistan-based terror group Lashkar-e-Taiba entered the city via the sea and went on to target busy areas as well as those popular among tourists. During the attack, 164 people, including 28 foreign nationals were killed, with many of the victims showing signs of torture and disfigurement.
Major cities in India have been put on guard after the recent terror attack in Jammu and Kashmir's Uri on 18 September that killed 17 soldiers and escalated tensions between India and Pakistan.
Maharashtra Chief Minister Devendra Fadnavis has informed "citizens not to panic" and that a "close vigil" is being maintained.