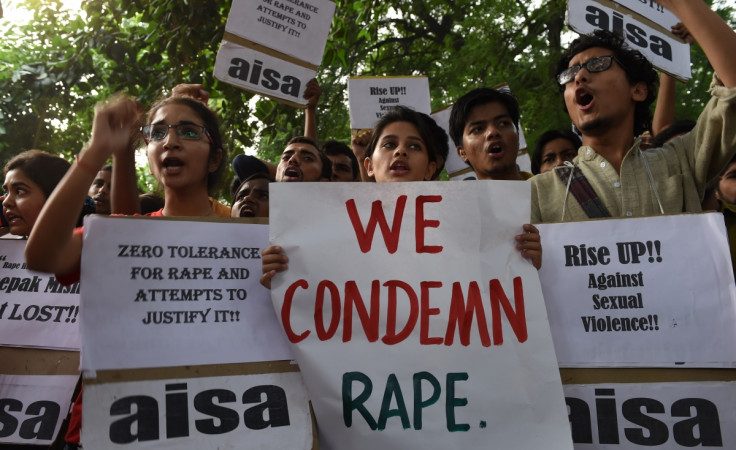 A 15-year-old girl was allegedly raped and set on fire on the rooftop of her family's home in India on 7 March. The incident took place in a village outside New Delhi and the teenager is said to be fighting for her life in a hospital in the capital.
Delhi police have arrested a 20-year-old man in connection with the attack, constable Yadram Singh told the Associated Press. Singh said that the accused "had burns on his hands" and has been charged with a number of offences, including rape, attempted murder, assault of a minor and causing grievous injury.
The girl is now in critical condition with severe burns over most of her body. Local media has reported that she has suffered from burns on 95% of her body, with the Delhi police report indicating that the girl's parents found her with severe burns after hearing her scream from the terrace just before dawn.
The victim allegedly told the police that she was raped, beaten and set on fire by a man who she said had been stalking her for months. The incident took place in Tigri village in the state of Uttar Pradesh, near the New Delhi suburb of Noida.
New Delhi has been in the spotlight for rapes and sexual assaults on women since the 2012 Delhi gang rape that killed a 23-year-old woman. Widespread protests were staged following the incident, with the Indian government being forced to quickly pass legislation to increase prison terms for rape. However, women's rights campaigners have insisted that more action needs to be taken as rapes continue to take place in the capital.
On 24 February reports emerged of a group of female commuters being dragged out of their vehicles and gang-raped in fields near New Delhi. Local newspaper, the Tribune, claimed that the women had their cars set on fire as they were pulled out and gang-raped by men. Media reports indicate that the police dismissed the incident as a rumour, despite eyewitnesses claiming that at least 10 women were sexually assaulted. The Tribune said that the victims were told by officials not to report the incident "for the sake of their honour".