India, US to set up hotline between PM Modi and Obama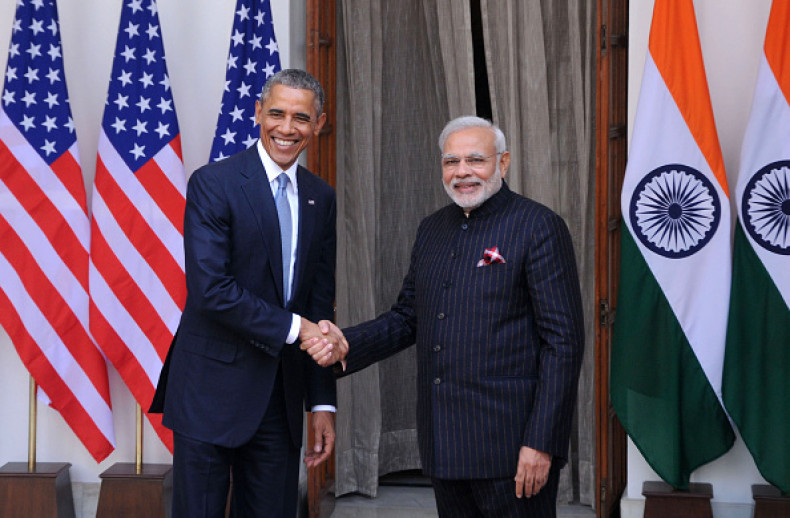 India and United States on Sunday (25 January) agreed to set up a hotline between the two countries' top leaders, PM Narendra Modi and US President Barack Obama.
In his opening statement during a joint conference between the two leaders, Modi said: "We will establish hotlines between myself and Barack and our National Security Advisors.
"We have decided to give this critical partnership a new thrust and sustained attention. For this, we have agreed that India and the United States must have regular Summits at greater frequency."
The two leaders decided to stay quiet on the major discussions between them at the Hyderabad House in New Delhi on Sunday (25 January).
"As far as talks are concerned, let them remain behind the curtains," said Modi to which US President Obama replied, "he is right...we can't tell you everything that we talked about."
China: Obama's India visit 'superficial rapprochement'
Meanwhile, China called Obama's India visit a "superficial rapprochement" on Sunday (25 January).
State-run Xinhua news agency said, reported The Times of India: "The shortened three-day visit is more symbolic than pragmatic, given the long-standing division between the two giants, which may be as huge as the distance between them.
"After all, only one year ago, US diplomats were expelled from New Delhi amid widespread public outrage over the treatment of an Indian diplomat in New York and Prime Minister Narendra Modi, who was then chief minister of Gujarat, was still banned from entering the United States.
"But that is not all to that. What lies under the superficial rapprochement is nothing short of a deal."